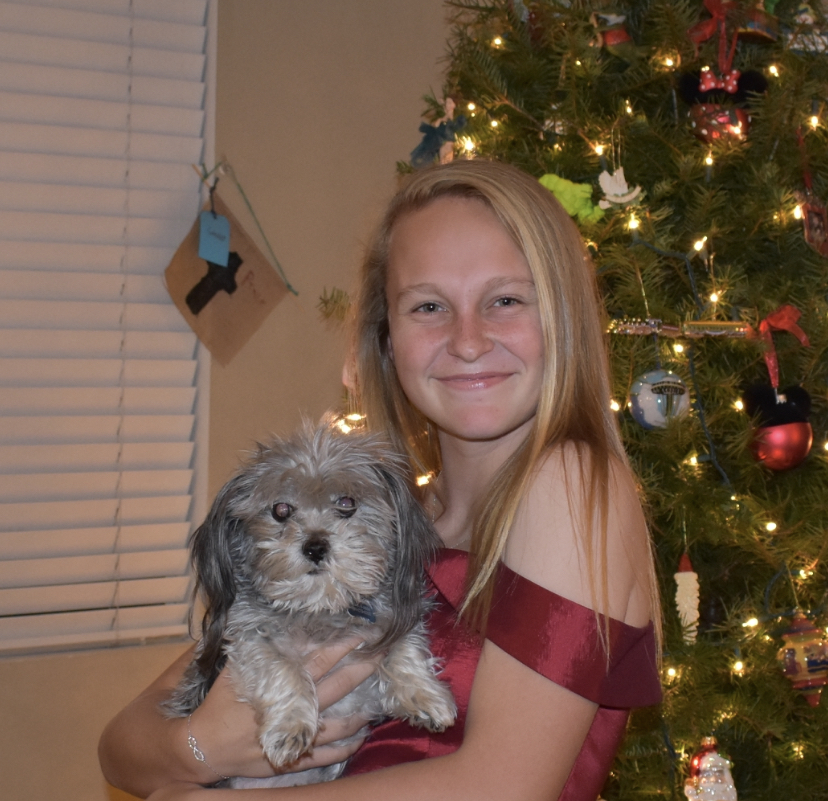 Abigail Frank is a senior at Eleanor Roosevelt High School. Abigail was drawn to journalism because she wanted a creative outlet where she was free to express herself. One of her goals in journalism this year is to try and keep the student body informed about the unpredictable situation currently happening with the ongoing pandemic. She also hopes to cover sporting events in the altered seasons, if they continue as scheduled.
Abigail is a hardworking, supportive person. She is always willing to lend a helping hand. Abigail is very passionate about reading and writing. At the moment, she's writing a teen romance novel and her favorite book, currently, is the
After
series by Anna Todd. Abigail also plays soccer for both the high school and an outside club. After high school, she wants to attend college, with a major in English.
Abigail Frank, Journalist
Jan 22, 2021

Teens Are Staying Up Into the Night: Why?

(Story)

Jan 22, 2021

The USWNT's First Game of 2021

(Story)

Jan 15, 2021

Trump Banned From Social Media Platforms

(Story)

Dec 11, 2020

Christmas Traditions

(Story/Media)

Dec 11, 2020

"Baby It's Cold Outside"

(Story)

Dec 04, 2020

The Baltimore Ravens Experience A Large COVID-19 Outbreak

(Story)

Nov 20, 2020

Books & Movies Are Creating Toxic Relationship Ideas for Young Girls

(Story)

Nov 13, 2020

A Review of Among Us

(Story/Media)

Nov 06, 2020

NFL Midseason Update

(Story)

Oct 30, 2020

Traveling During a Pandemic

(Story/Media)

Oct 23, 2020

Updates About the Return to Campus

(Story)

Oct 15, 2020

Dak Prescott's Season Ending Injury

(Story)

Oct 09, 2020

Student Athletes Return to Practicing on Campus

(Story)

Oct 02, 2020

In the Life of a Working Student Athlete

(Story/Media)

Sep 24, 2020

Mural for the 10 Year Anniversary of Eastvale

(Story)

Sep 18, 2020

The New 2020 NFL Season

(Story)