The New 2020 NFL Season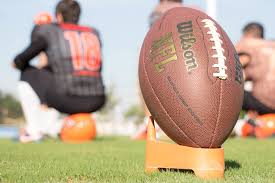 The 2020 National Football League season started on September 10 during the midst of a national pandemic. The Huston Texans met the reigning Superbowl champions, the Kansas City Chiefs, at Arrowhead Stadium in Kansas City. The two teams battled it out and they both played great games, however the Kansas City Chiefs came out on top. The final score was 34-20.
During this national pandemic, all sporting events have taken on extra precautions to ensure everybody's safety. Many experts in the medical field were weary of a football season even happening. Dr. Anthony Facui, director of the National Institute of Allergy and Infectious Diseases, told CNN in June that he thought "football may not happen this year." He explained that if players didn't live in isolation and take Coronavirus tests daily, it would be "very hard to see how football is able to be played this fall."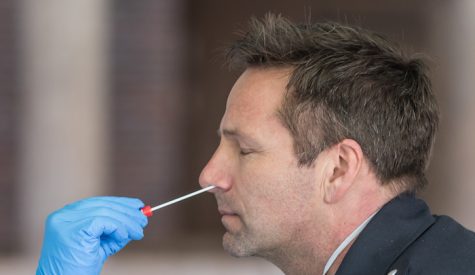 Another expert, Dr. Allen Sills, the NFL's chief medical officer and neurosurgeon, is more realistic about the virus affecting players. He told CNN that "We fully expect to have positive cases." Sills wishes that wasn't the case, but with a large amount of people gathering, it is inevitable. He also explains that once a player has tested positive, he will go into isolation immediately and get the appropriate treatment.
Some other precautions the NFL is taking to ensure the players and staff safety include no preseason games and no fans present at training camps. In order to be allowed to participate in the training camps and even enter their team's building, players have to be tested three times over a four day period. Those tests need to come back negative in order for players to receive their equipment and get their physicals. After the three initial tests players, staff, and coaches will be tested everyday. Once their team's positive rate is under five percent, the testing will revert to every other day.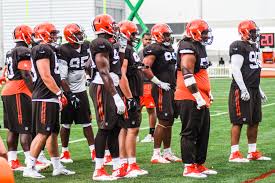 The training camps themselves were dramatically different as well.  The players built up their endurance and strength with no contact over the first few weeks of camp. The teams were not allowed any contact until a couple weeks before their first game. Because of the lack of a preseason and scrimmages, the coaches expect the first couple weeks of the season to be choppy and ragged.
Fans have mixed emotions about the NFL returning to play. Green Bay Packer fan, Ryan Butterly explains his thoughts about the return of the NFL.
"Personally I believe the NFL is aiming for something that isn't necessary." Butterly's thoughts root from nonessential businesses being shut down. In his opinion, the NFL is not essential. "The added risk to spectators or players in [a team's] stadium is not keeping them safe at all."
Many fans share his perspective when thinking about the extra risk it causes many nonessential workers. However, other fans are excited to see their favorite teams and players back on the field after a prolonged break.
Dallas Cowboy's fan and high school football player, Joel, expresses his excitement, "it's awesome to finally see some of our favorite superstars back playing." Many fans are excited to watch their favorite teams from home and are looking forward to getting back to the stadium to watch in person.