About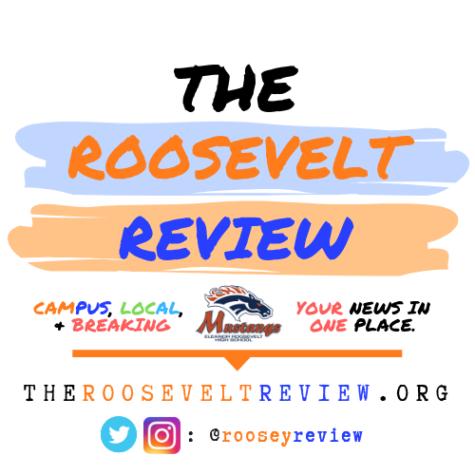 The purpose of The Roosevelt Review is for ERHS students to work together to publish news that is relevant to ERHS students. The club and our student publication will provide opportunities for readers to be informed of events and situations on campus and in the community. The club will provide an opportunity for students to improve their writing, while offering exposure to different aspects and areas of journalism.
We will recognize and acknowledge different students, involvements, achievements, abilities, skills, and talents, provide more in depth information for readers, and provide an outlet for student voices and opinions.
Content on The Roosevelt Review is determined, created, and edited by the student staff. Therefore, content reflects the views and opinions of the student staff and not school officials, the adviser, or the school or district itself.
The student staff members responsible for the content assume complete legal and financial liability for the content of the publication. Editorials are the personal viewpoints of the writers and do not necessarily reflect the official opinion of The Roosevelt Review, ERHS, or the district.
Fair Use Act Disclaimer
This site is for educational purposes only.
Fair Use
Copyright Disclaimer under section 107 of the Copyright Act of 1976, allowance is made for "fair use" for purposes such as criticism, comment, news reporting, teaching, scholarship, education and research.
Fair use is a use permitted by copyright statute that might otherwise be infringing.
Fair Use Definition
Fair use is a doctrine in United States copyright law that allows limited use of copyrighted material without requiring permission from the rights holders, such as commentary, criticism, news reporting, research, teaching or scholarship. It provides for the legal, non-licensed citation or incorporation of copyrighted material in another author's work under a four-factor balancing test.