The Baltimore Ravens Experience A Large COVID-19 Outbreak
The Effect that has on the Rest of the Season
During week twelve of the National Football League's season, the Baltimore Ravens experienced a huge outbreak of Coronavirus amidst their team. The Raven's had been one of the safest teams in the league with no positive tests and no symptoms. It was revealed that the Raven's strength and conditioning coach, Steve Saunders, didn't wear a mask, which is required by the NFL, as he worked with players. The outbreak of over eighteen people was linked back to the strength coach and the work he did with players that day.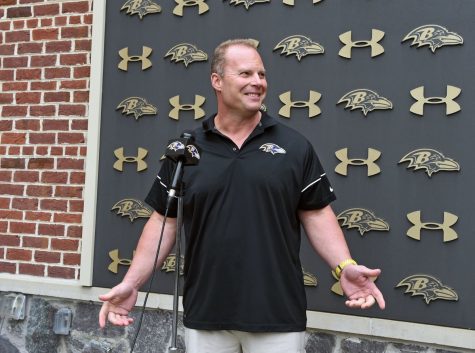 Since there week eleven game against the Tennessee Titans, 22 players were put on the reserve list. With a few returning, they had a total of nineteen players on the list. The Ravens had key team players put on the COVID-19 reserve list. Seven Pro Bowlers were on the list as of Monday, November 30. Some of these players included running back Mark Ingram II, quarterback Lamar Jackson, tight end Mark Andrews, cornerback Terrell Bonds, and linebacker Pernell McPhee. Because there were nineteen missing players for the week twelve game, there were some gaps both offensively and defensively.
The Raven's week twelve game was to be played against the Pittsburgh Steelers on Thanksgiving, November 27. The game was postponed to the coming Sunday, November 29. However, the game got postponed a second time to Tuesday night, December 1. The game then got postponed again to Wednesday, December 2. The result of the game was close, but the Pittsburgh Steelers came out on top with a 19-14 win.
Because of all the postponing that happened with the Ravens and Steelers game, the remaining schedule has had to shift for both teams. A few games have had be moved to a Tuesday or a team has had to sacrifice their bye week in order to play a game. Some of these game reschedules have also affected other teams in the NFL.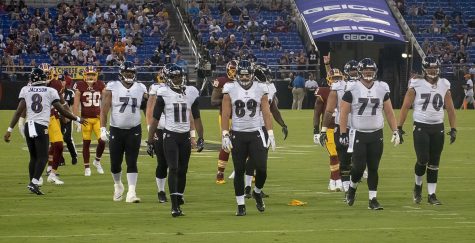 Pittsburgh Steeler's fan, Bill, thought that the Steelers were being screwed over during week twelve. "The Steelers are not at fault for the postponing of this game," he explained. "The Ravens are the ones that experienced the outbreak and now they are affecting the rest of our season as well." Bill thought that the game should have been forfeited by the Ravens because they didn't follow the proper precautions.
On the other hand, Baltimore Raven's fan Paxton, thought that the NFL was doing the right thing by postponing the game. "It gives the Raven's a fair chance to compete," he expressed. "Although the coach failed to wear a mask, we never could've predicted this would happen."
The NFL is doing their best to ensure all teams get to play their scheduled amount of games without having to surpass the original seventeen week season.