Tiger Woods Car Crash
On February 23, Tiger Woods, a professional golfer, was in a car accident on a road along Rancho Palos Verdes. His leg was seriously injured during the accident, in which his car rolled multiple times. Paramedics expressed that if Woods had not been wearing his seatbelt and had not had an airbag, he may not be here today.
The accident happened in a hilly area as he was driving northbound. Woods hit the center divider and flew a few hundred yards. This indicated he was traveling at a high speed. The relative high speed combined with a downhill slope and a curve, gave him a greater chance to crash. The road Woods was traveling on, at relativity the same spot, has a high frequency of accidents, so it is not uncommon.
Mason a crash survivor said, "I personally think hitting the center divider is one of the most painful crashes, I hurt my neck really badly when that happened to me."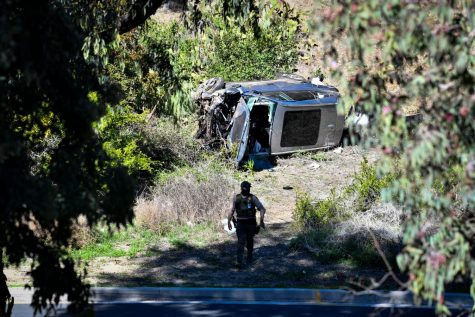 The front of Woods' 2021 Hyundai Genesis SUV, the car he was driving, was totally destroyed. However, the interior was more or less intact.  In an early statement, officials claimed to have used the jaws of life to extract Woods from the car. They came out and corrected that statement later in the day. They instead removed the windshield and extracted him from the front of the car.
" The one thing I didn't understand was why they made that statement in the first place, they should have just said what they did, and not tried to make it seem like it was more or less than what it was," said Ally.
Woods was lucid when paramedics arrived on scene. Woods was able to tell the first deputy on scene, Carlos Gonzalez, his first name which lead Gonzalez to come to the conclusion it was Tiger Woods in the car. During the crash, Woods suffered a shattered ankle and two leg fractures, one being a compound.
Shelly, a long time fan of Woods was devastated when she heard about the crash. But she said "Even though he's older than some of the competition, I think he'll make a recovery fast enough to win another major."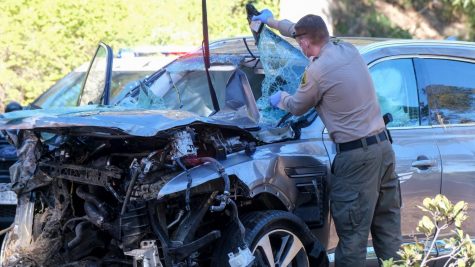 Woods will have to undergo many surgeries and lots of rehabilitation in order to walk again and gain full mobility. Analysts have predicted that Woods' career is over. This being due to the time of rehabilitation he will need in order to get back to where he was previously and his older golf age of 45.
Jackson agrees with the analysts in the fact that the rehabilitation will be a long and extensive process, but he said, "Woods will power through it, and be back in no time."
Many of the reporter's first questions on scene was if Woods was impaired at all during the time of the crash. Officials made it clear that he was in no way impaired during the accident.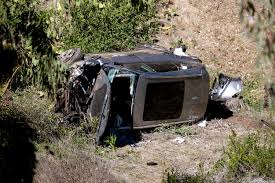 "I think it's unfair to assume just because he got in a crash that he was in someway impaired," Cyrus explained. "Someone shouldn't be judged by their past, especially when it was a life or death situation."
About the Contributors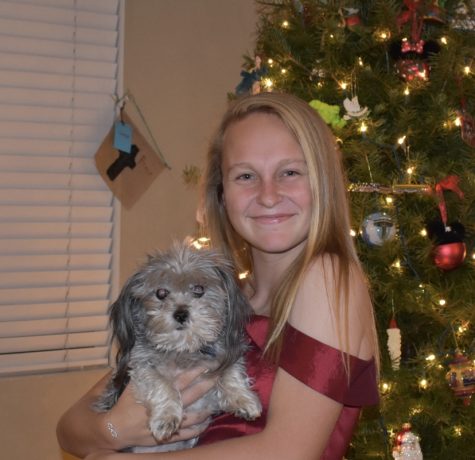 Abigail Frank, Journalist
Abigail Frank is a senior at Eleanor Roosevelt High School. Abigail was drawn to journalism because she wanted a creative outlet where she was free to...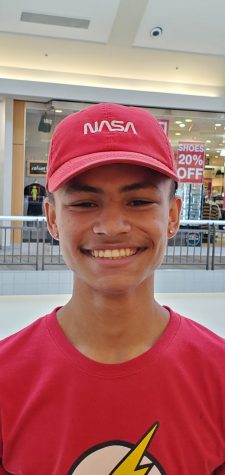 Drew Hardister, Journalist
Drew is a fun loving guy; he likes to read, skate, hike, ride bikes and so much more. Something that brought him to journalism is the thought of getting...