Traveling During a Pandemic
This past week, I travelled to Kansas. I went to Lindsborg, Kansas to visit Bethany College. Bethany College is a private school with about 650 students. Myself, along with a few teammates and parents, travelled in order to be able to practice with the team and get a more personal feel for the college.
Our group travelled from Ontario Airport, to start. At Ontario Airport, a mask had to be kept over your nose and mouth at all times, unless you were eating or drinking. They did ask us to pull down our masks momentarily to confirm identification at security, but otherwise the mask was to stay on  Throughout the airport there were hand sanitizer dispensers as well as signs to instruct people to keep a mask on at all times.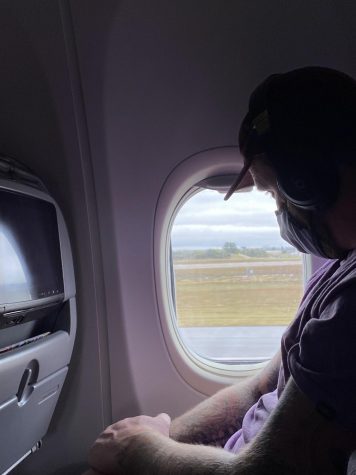 We travelled with American Airlines and they asked us to keep our masks on for the duration of the flight, for our safety, as well as other's. Like in the airport, we were allowed to remove our masks for brief periods in order to eat or drink. Almost every seat on the aircraft was full, on both flights. There were no social distancing precautions taking place.
American Airlines did disclaim that if a passenger did not keep a mask on at all times, they would be unable to fly with American Airlines in the future. While we were on the plane, flight attendants also reminded people to wear their mask correctly or put it on all together.
When we exited the plane, they released us by rows, in order to try to socially distance us. As we exited the plane, there were already individuals sanitizing the seats, arm rests, tray tables, and anything else that might've been touched by passengers.
We had a layover in Dallas, Texas. During this layover, we dined at one of the restaurants in the airport. We were allowed to remove our masks while we were seated at the table. But, like Ontario Airport, we were instructed to keep our masks over our nose and mouth. This airport also had signs throughout, reminding people to wear their masks. At this airport, there were a greater amount of people not wearing masks. Most people just had it dangling from their ear as they sat waiting for their flight.
When we arrived in Wichita, Kansas, the airport was mostly empty. It's a smaller airport, similar to Ontario Airport. We were directed to baggage claim and then went to rent a car. In both the airport and the area to rent a car, we were required to wear a mask over our nose and mouth. Both of these areas also had signs to instruct us to do so.
As we got closer to Lindsborg, we stopped to eat in Salina. In Salina we didn't wear a mask inside the restaurant, it wasn't required. Some employees also didn't have a mask on. However, on Bethany College's campus, it was required that you wear a mask. A mask was to be born in public areas on campus, including buildings, classrooms, and around the grounds.
On Thursday morning, the players who travelled had the opportunity to practice with Bethany College's women's soccer team. We were required to wear a mask before we started practice. We also had to get a temperature check before we were allowed to proceed to the field, similar to the system in place at ERHS. We also received a campus tour after the practice. We were required to keep our masks on and asked to try to socially distance from our guide.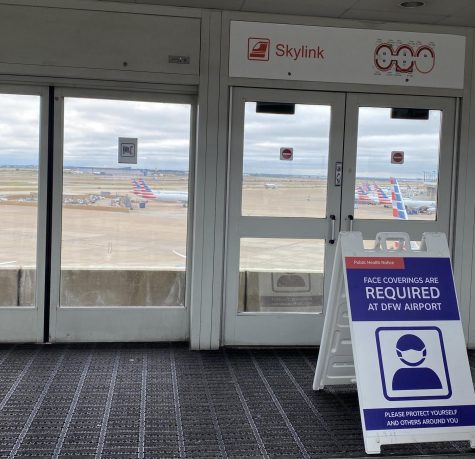 I personally felt that when individuals were following guidelines, such as wearing masks, everybody was mostly safe. It was strange sitting so close to strangers, especially because of the social distancing protocol in effect other places. It was also strange to see how in different states, there is more leniency with wearing face masks and the return to sports. It was a unique experience, to say the least.
A teammate who travelled to Kansas as well, Bianca, thought there were big risks factors traveling during a pandemic. However, she thought that if an individual is traveling for a better opportunity to overall better their life, it might be worth the risk. Bianca also thought the requirement for masks was a good safety precaution. But, the way passengers are seated on a plane could improve to implement social distancing.
Bianca also commented that "after being locked up for the past six months it's hard not to travel, socialize, and let your guard down."
One of the parents who travelled with us, Candace, thought traveling was more nerve racking. The pandemic has put people on edge about catching any illness and traveling within close proximity of others was strange. She also thought "the masks and hand sanitizer were good safety precautions, but nobody was really using the hand sanitizer."
After this experience, she said she would definitely travel again during a pandemic. Her thoughts were similar to Bianca's, in the sense that people need to travel sometimes in order to achieve a better life. After all this time, people need to socialize and travel. Travel should always be done safely and with some caution.