Senior Plans for After Highschool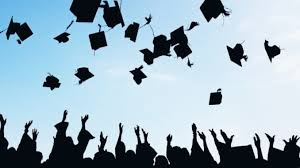 As senior year is coming to a close, there are a lot of different plans for the seniors. There is no correct path for seniors to take as they venture out of high school into the world. Every path for the graduating class of 2021 is a chance for them to experience life and figure out what they want later down the road. Nobody's path is less then. Everybody should be proud of their accomplishments and their journeys to come.
For most students, the path after high school leads them to college. Since we were young, parents, teachers, administration, and elders have guided us to college. It was always about getting good grades, extracurriculars, and community service for college applications. That is the most common path for seniors.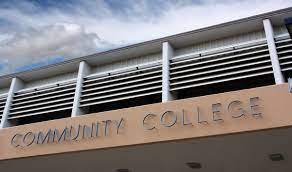 "I'm going to community college after high school," one graduating senior said. "After this past year, I'm not looking to go to a four-year university. I just really want to ease back into the in-person learning environment and the rigor of the classes. I also will be able to save a lot of money just going to community college, which is nice."
I (Abigail) am attending a four-year university after high school. I know what I want to do in the future and going straight into college made sense for me. I am looking forward to the chance to be able to go to school and experience a new environment with new people. I will be staying local though so I can still see my family and friends.
Other students are not taking the typical college approach to life after high school. Some students are taking different paths into trade schools, gap years, military routes, and even straight into jobs.
One senior really wants to be a welder. Instead of taking four years of college to get a degree, they are choosing to go to a trade school. "I'm really excited. I think trade school is going to provide some really amazing opportunities for me down the road," Alex said. "Going to a trade school will give me the training and experience I need to hopefully get a higher paying job than some of my peers who are going to college."
Another student is choosing to take a gap year. "After the year we've had, I can't even think about going to school anymore," she said. "I really just want to take some time and relax a little bit and figure out what I want to do in life."
Another student, who is also taking a gap year, is not taking the same approach. "I am going to travel around Europe for the next year," Samantha said excitedly. "I have always wanted to travel and after the year we've had I think traveling is going to be the best thing for me. I have struggled with depression this past year and the idea of this truly makes me excited about life. I can't wait to see what my travels will consist of."
There is also a group of seniors who are planning to join a branch of the military. There are students planning to join the Airforce, the National Guard, the Navy, the Army, and the Marines.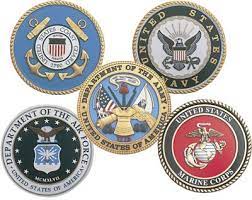 Nicholas is planning to join the Marines. "I think this is the best path for me. I am not a big fan of school and I don't have money for school even if I wanted to go," he said. "I think the Marines are going to teach me a lot and set me up for a good life down the road. And I'm joining with a few buddies, so that will be fun, hopefully."
I (Drew) have joined the military, I am currently in the Navy awaiting my ship date. I plan on spending at least six years in the military. I've known I wanted to join the military for the past two years now and I've had a lot of time to think about this decision although I think it's gonna be a big change from what I'm used to. But I welcome the change, even if it's not what I've been expecting.
And some seniors are deciding not to go to college, a trade school, or even the military. They're just planning to continue with the jobs they have now to try and make their way higher in the company.
Jessica is a graduating senior and she works at Albertsons. "I have worked at Albertsons for about two and a half years now. The managers really like me and I've been trained to do multiple different jobs as well," she said. "I've been told the only reason I'm still at the position I'm at is because of the fact I'm under eighteen. I'm hoping to be promoted fast when I finally do turn eighteen." She doesn't think college is a good fit for her. She doesn't even like school, so she hopes a career at Albertsons will pay off in the long run.
No matter what graduating seniors have planned for after high school, we wish you all the best in your endeavors. Congratulations on graduating and good luck!