Student Athletes Return to Practicing on Campus
Fall sports were permitted to start practicing at Eleanor Roosevelt High School on October 1. To attend practice, student athletes have to complete a health screening and temperature check upon arrival to campus. The CNUSD district has set up a return plan that specifically outlines the type of contact and equipment players can have during different weeks of the plan. Coaches and players are following all guidelines strictly in order to help ensure their seasons in the near future.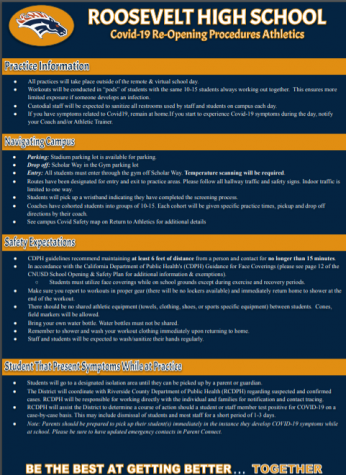 According to the ERHS Athletics website, football and cross country teams were scheduled to return to practice on October 1. Girl's water polo, boy's water polo, and girl's volleyball were all scheduled to return to practice this past Monday, October 5. The rest of the 2020-2021 CIF fall sports, including cheer and boy's volleyball, do not have a scheduled return date yet, but it is to be determined.
Mr. Cummings, a coach for the cross country team, was interviewed about the extra precautions his team is taking and his thoughts about the return of athletes to campus.
The cross country team is following the athletics department's lead and participating in the daily temperature checks, wearing face masks when not exercising, and practicing in groups of fifteen or smaller.
"We are reducing risk by not holding special team events other than practice, and we are encouraging our athletes to think about one another."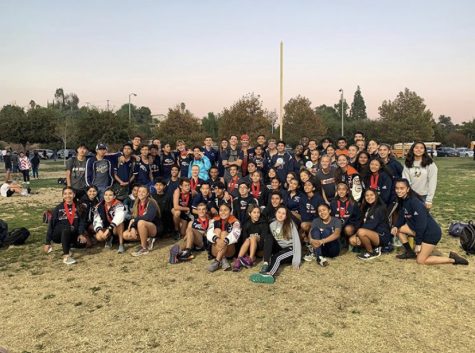 Unfortunately, the team had to cancel some of their overnight trips , such as their Summer Camp that was scheduled to take place in Mammoth, California. But, the safety of the team comes first and that was a small sacrifice for the health of the athletes, coaches, and parents that would've been involved in these trips.
Mr. Cummings also expresses that "running and exercise are important  and necessary to mental, physical, and emotional health."
He thinks the board's plan to return to practice and conditioning is beneficial. "The rewards outweigh the risks," he shared. "Especially if we are outside and are taking every precaution seriously."
Student and member of the cross country, Zack, explained how returning to campus for practice is a good thing. "It allows the team to get ready for the season coming up." Zack also explained how the practices are a nice break from school work. It gives students a place to go where they are able to destress.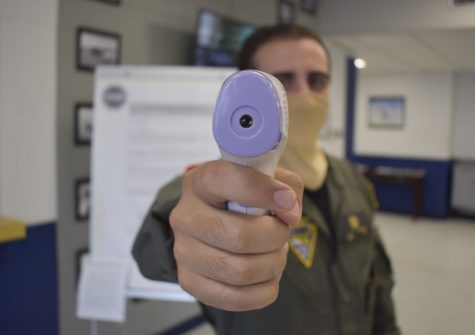 When asked about what he thought about the precautionary measures being taken, he explained how there were a good amount of precautions being taken. "They still make us social distance and wear masks, we also get out temperature checked before doing anything. They also give us hand sanitizer and there are places we can wash our hands if we want."
ERHS is taking the maximum amount of precautions in order to try and guarantee the safety of all student athletes, coaches, and faculty present during these practices. Hopefully the safety precautions in place continue to make ERHS a safe place for all fall sports practicing currently, and for more sports to come
If you would like more information about the return of athletes to campus, please visit the Mustang Athletics Site's Return to Participation page.