In the Life of a Working Student Athlete
The Affects This Has on Mental Health
My alarm goes off at 6:30 am every morning. Ten minutes later, I get up and get ready to start my day. By 7:15 am, I have eaten breakfast and I am ready to start my long day ahead. I go into the room that I do school in and start my homework. Because of my crazy schedule, I do homework whenever I have time. I attend all my classes during the day, I'm attending remote school right now, and I do homework in between. When school ends, I take a lunch break. I eat lunch for about a half hour and during that time, I usually watch some Netflix. After my lunch break, I get right back to doing homework.
I am enrolled in five classes at Roosevelt and two additional classes, with Dual Enrollment, at Norco College. All those classes, make for a decent amount of homework to complete. A couple hours after I eat lunch, I take a break and talk to my mom for awhile. I usually take a break from homework until I have to go to work or soccer practice. But other times, I'll bring my laptop downstairs and work on homework while watching a television show with my mom.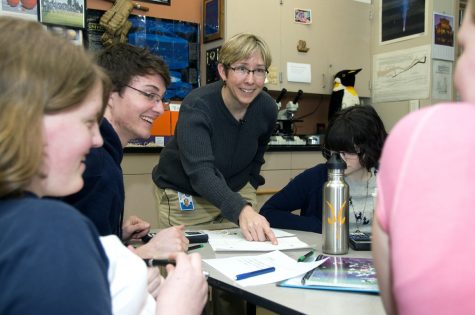 Two days out of the school week, I attend soccer practice. The other three days out of the school week, I am working at Albertsons. On the weekends, I usually work one long day. This adds up to about a 20 hour work week every week. On the other day of the weekend, I usually spend time doing dual enrollment homework and enjoying some time with my family. And then the whole process starts over again.
I am participating in all of these activities because I want to build a better future for myself. By participating in all these activities I'm building my resume and college applications, I'm learning how to manage my time well, and I'm learning about new coping mechanisms for stress. I have become more stressed once all these activities started coexisting with each other, but I have also learned how to deal with that stress and not let it control my life.
Another student at Roosevelt, Jacob Johnson, is also a working student athlete. He is enrolled in six classes at the high school. He plays water polo and practices about twelve hours a week with his club team. He also works at In-n-Out for about 15 to 20 hours each week. This makes for a long and busy week.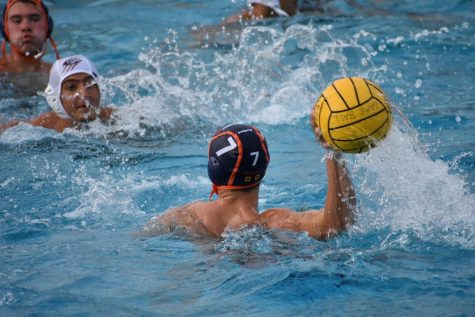 Johnson participates in all these activities for his future success. He wants to be "able to obtain a college scholarship for playing sports." His job also gives him the "freedom to buy things [he wants] without restriction." Johnson said that having taken on all these activities has "actually helped [him] with [his] stress."
He said in an interview that "Sports helps [him] get away from home along with relieve stress from school." Work also has the same affect on stress, as sports does, for him. However, he did admit that he has become more irritable overall.
Student and fellow soccer player, Janessa Serrano, is another working student athlete on campus. She currently cannot find the time to practice with her club team, but she is practicing by herself seven to eight times a week. Janessa also works at her family's restaurant for 10-15 hours every week. She is enrolled on six courses at ERHS and one course with Dual Enrollment, at Norco College.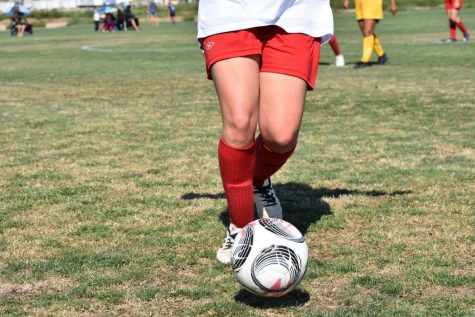 Serrano wanted to push herself this school year, so she did not let her athletics and job interfere with the level of difficulty of her classes. She is taking AP classes, along with an honors class at Roosevelt.
Serrano wanted to do all these activities in order to "get a hold of what the real world must feel like." She also is doing it so she can learn how to "deal with stress and manage [her] time better." She has succeeded in learning how to cope with her stress and get everything done on her schedule with always a few minutes to spare for herself.
Serrano does reveal, however, that there are days "where [she] is super tired of everything" and there are other times where she's really frustrated.
In an interview with Kara Marshall, a counselor at ERHS, she was asked about what the average mental health of working student athletes was like.
She responded with, "We are not sure as we haven't collected data on how many of our students are athletes and have jobs. In general, being an athlete is good for your mental health for a variety of reasons." Some of these reasons include having another mentor on campus, having an opportunity to exercise, and having a community of people on campus in which students can always turn to.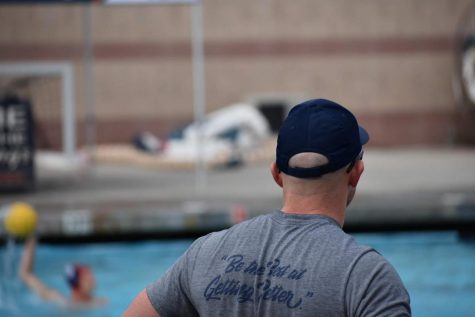 In general, most of the responses to the questions were undetermined.
Marshall explained that the counseling team doesn't have a lot of data on working student athletes. They do have some data on student athletes, but nobody is sure how adding a job into the mixture affects that. It also changes from case to case, every student is different and every student handles things in their own way.
Marshall also advises, "If students are having issues juggling it all, we encourage them to reach out to their School Counselor for assistance."