Upcoming Event: ERHS GSA Hosting Holiday Movie Night and Potluck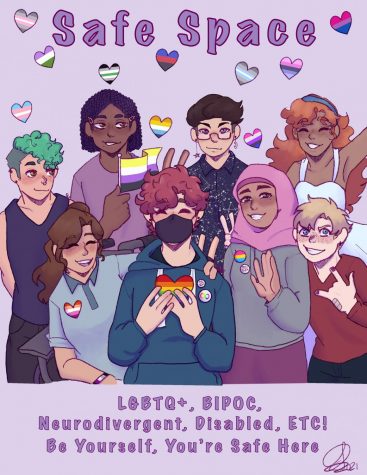 Here at Roosevelt, we encourage a diverse environment for students of all backgrounds and identities to thrive. In order to foster such diversity here, our school has a GSA club welcome for everyone to join! This Monday, they will be hosting a potluck and movie night showing "Hadestown" after school in the E-STEM Building.
For many queer students, especially those who are closeted, it's difficult to find support and comfort from families. The officers at GSA have been working hard to combat that isolation and strive to make sure that queer students have the opportunity to thrive within our community. Even despite the surge of depression cause by the COVID-19 pandemic, GSA has been grinding to ensure that ERHS is a safe space for everyone. For more information, I interviewed one of their officers who had been a member for the duration of his high school experience.
Kai Levato has been in GSA since his freshman year, and is excited to be an officer for his final year of high school! As one of the organizers for this event, he says "It's supposed to be a sort of holiday event for all the kids who don't get to have that close family experience, especially when their families don't accept them."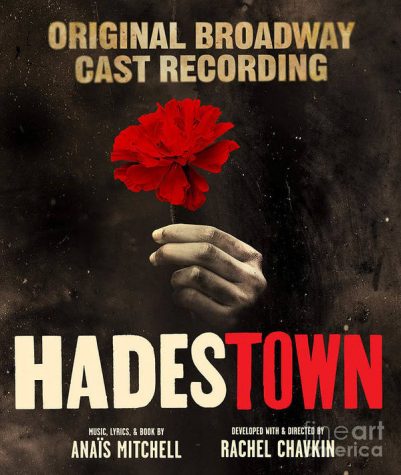 The movie they are showing is "Hadestown," which is an adaptation of a musical about the greek myth of Orpheus going down to the underworld to save his lover, Eurydice. A show widely regarded for its diverse and queer representation, it's a relief to experience something so beautiful that goes against the grain of heteronormative media we have today. Levato mentioned how the theme of the musical will be tying into their unity dance theme which is greek mythology, and said "it's going to be really fun!" If you're looking for a fun night and are seeking to make some really cool friends, make sure to come out to GSA's potluck and future events!