Upcoming Event: ERHS Choirs Rock the '80s
For the first time in 22 months, the varsity choir here at ERHS, Madrigals, have finally once again performed at the CNUSD district festival. They sang two songs, a rhythmically challenging Argentinian/Bolivian a cappella folk song called "Carnavalito", and an energetic African-American spiritual song called "Nothin' Gonna Stumble." This is the first time the district has held a festival so early in the year, and choirs did not have as much time to prepare, but our Madrigals have proudly brought back home an Excellent rating!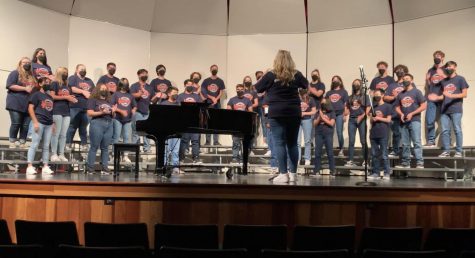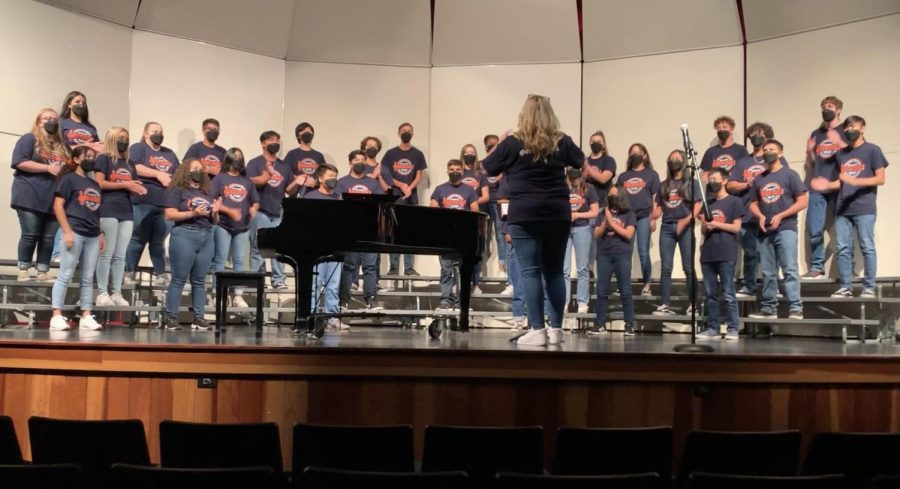 The ERHS choirs are now preparing for their upcoming concert on Wednesday, October 13, where they will be performing a tribute to the 80s with songs such an 80s medley and "Don't Stop Believing." You can now buy your tickets here!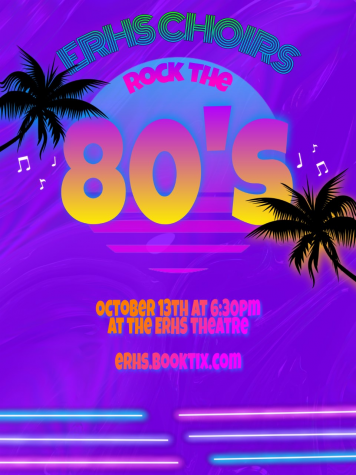 For a more in depth scoop on the upcoming concert, I interviewed one of the Madrigals, Lana Bodnar.
When asked about how she felt about the upcoming concert, she replied, "We are so excited for it. We have a ton of music that we are so excited to share with everyone! Every choir has been working so hard for this concert and it should be really fun."
While everyone is excited that our choirs are able to perform live again, we touched on some topics about how they continued to keep growing as musicians and performing despite the coronavirus and school shutdowns.
"It was so hard… we couldn't have our microphones on so she [Mrs. Huete] just had to rely on us to learn our parts. When we all came back together when the cohorts started, we were all so happy to be able to see everyone else again," Bodnar said.
The choirs here at ERHS have been truly determined to make the best out of all their situations they faced. Neither a pandemic nor the school shutdowns and completely virtual learning that followed have been able to get them down. It will be exciting to see what our choirs have in store for the future, but in the meantime, we'll reminisce in the past while rockin' out to some 80s classics!