On the evening of Friday, October 27, ERHS eSTEM held a spookfest event.
This spookfest is an event about Halloween. On the day of the event, there were many Halloween decorations at eSTEM. For example: pumpkin dummy, skull, spider web, etc.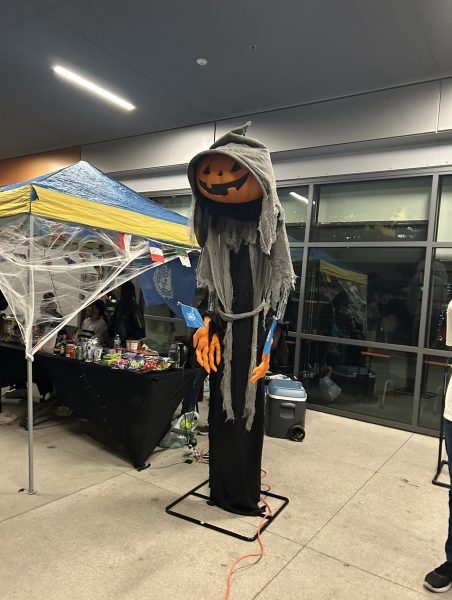 They also had many activities that day, such as haunted houses, ball tossing, shooting, and tattoo stalls. Students can get candies at each booth. Of course, the various stalls attracted many students.
For such an interesting activity, beautiful costumes are indispensable. On that day, many students wore beautiful dresses related to Halloween, and some students wore makeup on their faces. This makeup effect can make them look scarier. Some dressed as female ghosts, some are dressed as faceless men, and some are dressed as dinosaurs! !
Story continues below advertisement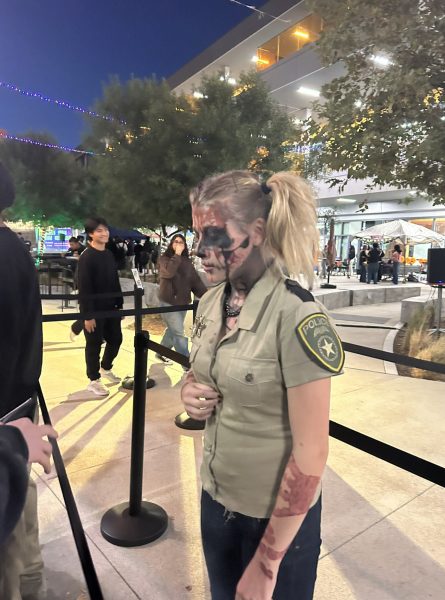 I first went to the haunted house with my friends. The haunted house is really scary! ! There are so many costumed character actors inside, and they always rush out to scare me.
After coming out of the haunted house, I went to play a bowling game with my friends. I didn't hit any of them, but my friend hit a lot! ! ! She's really awesome. So she got some candy. She also gave me some of her candy. I was really happy to eat the candy~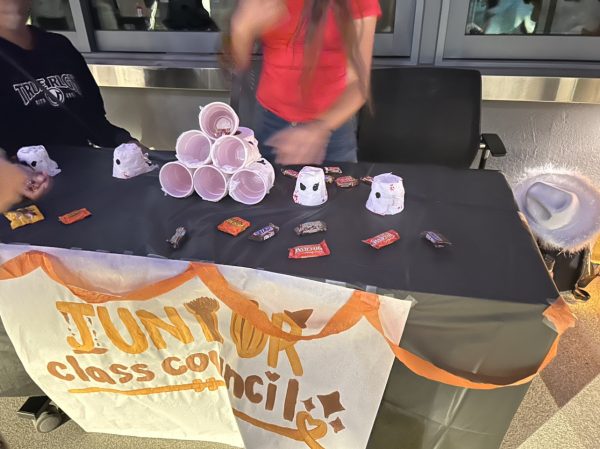 I also went to a tattoo booth with my friends to apply tattoo stickers. They chose to apply tattoo stickers on a long scar, and I chose to apply tattoo stickers on a small house, a small can, and a little ghost. I also met my classmates at the tattoo booth! !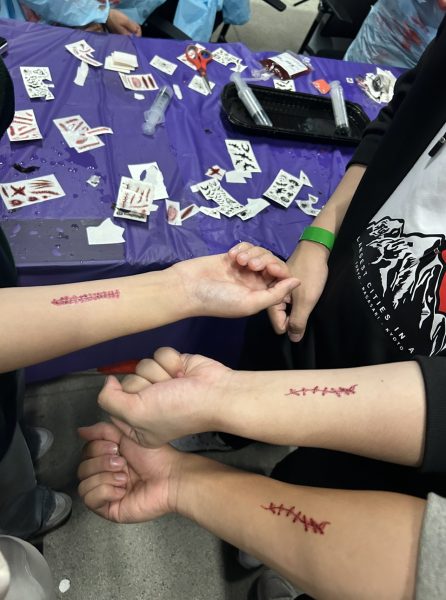 ERHS Student Lucy Tang attended the event and shared her thoughts.
"I really enjoyed this event!" Tang said. "Especially that haunted house! Although I was very scared, I loved that haunted house! Hope everyone has a happy Halloween!"
ERHS Student Katrina Wang was also in attendance.
"I got a lot of candies at that event and I was very happy!" Wang said. "I hope the school holds more activities like this, I will participate every time!"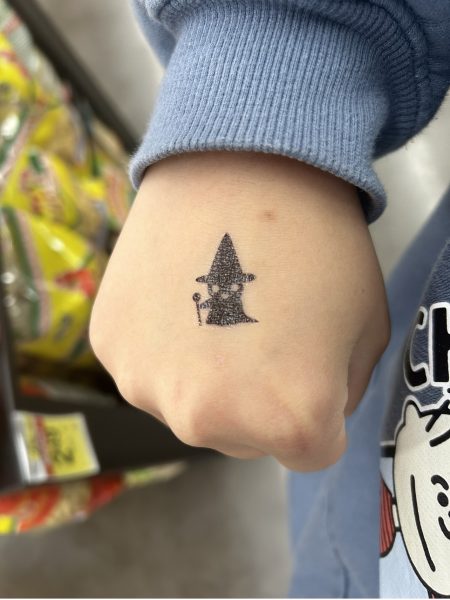 Happy Halloween to everyone~