Super Bowl LV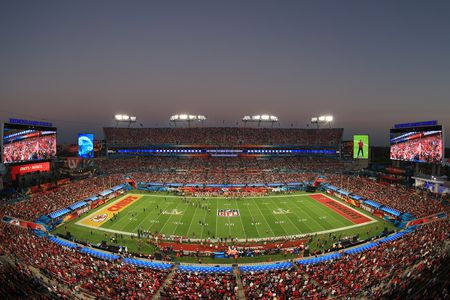 Super Bowl LV was played in Raymond James Stadium in Tampa, Florida on February 7, 2021. The Kansas City Chiefs and the Tampa Bay Buccaneers battled it out during the hour game in hopes to win the Vince Lombardi trophy and be named the winners of Super Bowl LV. This honor went to the Tampa Bay Buccaneers, with a win over the Chiefs 31-9.
Super Bowl LV was very hyped up and highly anticipated as the game neared. The reigning Super Bowl champions, The Kansas City Chiefs, were returning to the game once again. Their starting quarterback, Patrick Mahomes, is said to be the best of newer generation of quarterbacks. On the other hand, the Tampa Bay Buccaneers, a team who has only had two winning seasons in the last decade, have quarterback Tom Brady on their team. A quarterback with six previous Super Bowl victories and wins.
The game fell short of almost all the expectations put on it. The game was supposed to be a close game and a fight until the very end. However, the Buccaneer's defense was able to shut down the Chief's offense and hold them to only nine points. The Chiefs were not able to score a single touchdown, only three field goals.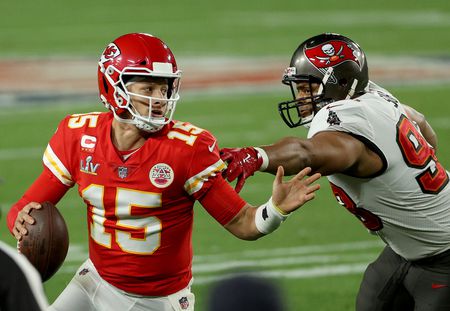 "The game was disappointing, if I'm being honest." Wayne continued, "The game was pretty one sided. I wish the Chiefs would've been able to make something happen out on the field. It would've made the game a lot more interesting, the one everyone was hoping for."
Super Bowl LV, was Mahomes' worst game in his professional career. This is the first time he has ever lost by double digits since he played in college. He also had his lowest pass completion percentage during this game. There were a lot of things that went into the poor game though.
The Kansas City Chiefs had some short comings on Sunday. They were missing their two starting tackles in the offensive line. This allowed the Buccaneer's defense to be able to close on Mahomes more easily, putting him in difficult situations throughout the game. One of the coaches for the Chiefs also got in a car accident the night before the game. This accident put two young girls in fatal danger and resulted in his absence from the game on Sunday. And lastly, Mahomes had a previous toe injury which he played with during the AFC Championship game. He had two weeks to heal for the Super Bowl, but he was not 100% when game time arrived. Mahomes underwent foot surgery on Wednesday, February 10, in order to repair a torn plantar plate in his toe.
"Mahomes and the Chiefs will be back. I think they will take this lose as a lesson and grow from it," Kansas City Chief fan, Tanner explained. "Mahomes is an amazing quarterback and I hope he doesn't beat himself up over this lose. He is going to do great things in his career and I can't wait to see him do those things."
On the other side of things, the Tampa Bay Buccaneers, won their second Super Bowl as a franchise. Their last Super Bowl win was during the 2002 season. After only having two winning seasons in the last decade, they defied the odds and won the Super Bowl.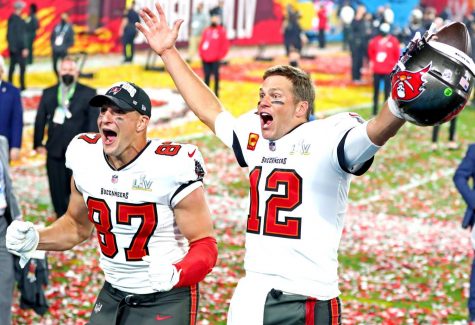 The Buccaneer's key player this season was Tom Brady. Tom Brady had previously won six Super Bowls with the New England Patriots. Including Super Bowl LV, he has been to ten Super Bowls in his twenty one seasons of playing. After the game, he was named the Super Bowl MVP for the fifth time in his career. After winning Super Bowl LV, he now has 7 Super Bowl rings. Tom Brady now has more Super Bowl wins then any franchise. Both the New England Patriots and the Pittsburgh Steelers have six Super Bowl wins.
"Tom Brady will forever be the G.O.A.T," Heidi explained. "I know people are always hating on him because of all his success, but he truly is such an amazing player. He has more Super Bowl wins than any franchise. I mean, that's pretty impressive, you have to admit."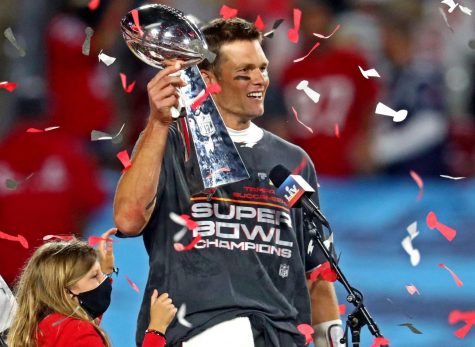 Tom Brady and Rob Gronkowski were previous teammates on the New England Patriots. Gronkowski came out of retirement to play another season with Brady on the Buccaneers. During Sunday's game, Brady completed receptions to Gronkowski for two touchdowns. Gronkowski broke the record for the most Super Bowls with one plus touchdown receptions. Brady and Gronkowski have also set a record of most touchdown passes completed to one receiver during the playoffs, now set at 14.
"Tom Brady and Rob Gronkowski are my favorite quarterback, receiver duo," Vincent explained. "They are both amazing guys who play an amazing game. I'm glad they were able to truly celebrate this Super Bowl win on this new team."
About the Contributors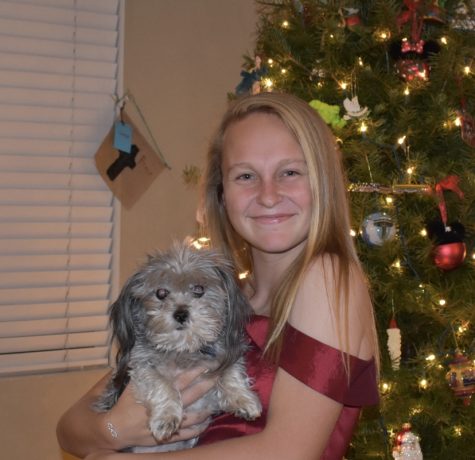 Abigail Frank, Journalist
Abigail Frank is a senior at Eleanor Roosevelt High School. Abigail was drawn to journalism because she wanted a creative outlet where she was free to...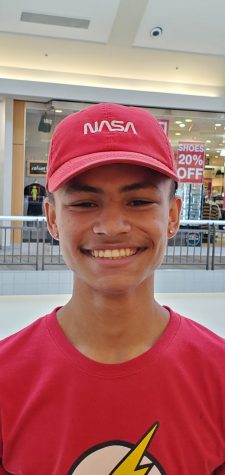 Drew Hardister, Journalist
Drew is a fun loving guy; he likes to read, skate, hike, ride bikes and so much more. Something that brought him to journalism is the thought of getting...