Senior Night
Since freshman year of high school, I have played on the high school soccer team. I was on Junior Varsity for the first two years and Varsity for the past two years. However, I've been pulled up to Varsity for CIF, California Interscholastic Federation, freshman and sophomore year.
I've seen three classes of seniors play their last game. In each class, a majority of the seniors have gotten emotional playing their last high school soccer game.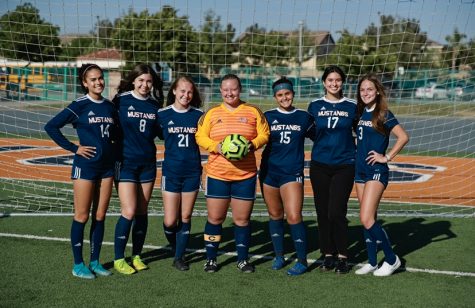 "I remember my last high school soccer game," Allison started. "It was a hard loss. I just remember thinking that the journey I had with this team and coaches was over, forever. That was heartbreaking for me at the time."
Seeing these players get emotional over a last game to me was silly. Even last year, junior year, I didn't understand it. We had a great run, we made it to CIF, and that should be something we're celebrating. I always try to look at things from other people's perspectives. And I still couldn't understand how these girls were getting so emotional. It wasn't even the end of their senior year either, they still had a couple months left. (As season and the CIF run, usually ends in March.)
Now being a senior, I slightly get it. On Thursday, April 29, we had a regular season game against Centennial High School. That game was their senior night. Senior night is a game when seniors are recognized for their achievements and their hard work, typically before the start of the game. They also recognized the seniors on our team. As the seniors were being recognized, it kind of hit me. This is all coming to an end really soon. This whole bubble of high school is going to pop in a little more than a month. It kind of made me a bit sad honestly.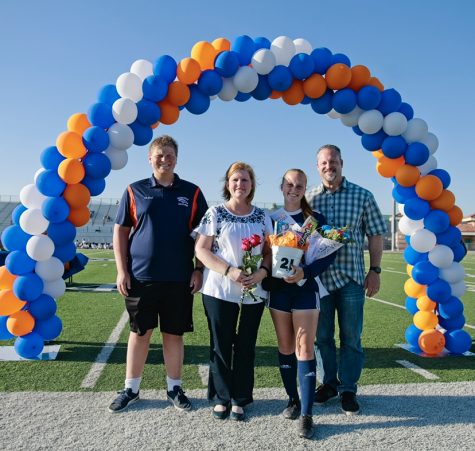 This past Tuesday, May 4, was our school's senior night. Based on Centennial's senior night, I thought I would get some type of emotional. However, I was nothing but excited. I had watched three classes before me enjoy this night and I'm glad I finally got to experience it.
"Senior night was so incredible," one senior stated. "I have never experienced that type of energy or support before in my entire career of soccer."
ERHS's soccer team is going to CIF. So I may get emotional when that final whistle blows and I have to step off the high school field for the last time. But for now, I'm going to enjoy every second of the experience I have left because it's been an amazing one.