Symbolic Prom Nominations
The class of 2021 has had a less then normal year, to say the least. There has been a lot of adjustments made to some events and some events have been cancelled all together. Administration is trying to make the best of the ongoing pandemic though. They have put on a symbolic prom nomination for the class of 2021.
In this nomination, anybody who is graduating in 2021 can run. A normal prom voting is limited to just the senior class, however, all grade levels are able to vote for this election. A link to vote has been sent out to all the student emails and it is linked here. This link also includes a slide about each of the king and queen nominees. The voting time will be from Tuesday, April 20, until Thursday, April 29, at 12pm.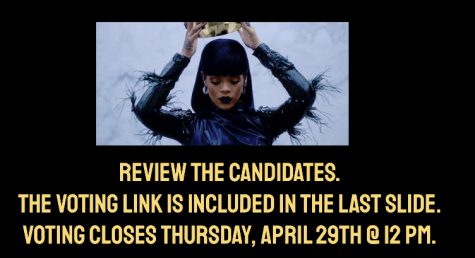 On Friday, April 16, the school held a small prom sashing for the candidates. Each candidate was allowed four guests. The candidate's name was called and they got to walk down the red carpet. When they got to the end of the red carpet, they were sashed and crowned (if they were a queen nominee), and they were handed two roses. The candidates were able to take pictures with their guests at the end of aisle, which put an intimate touch on the whole moment.
The symbolic prom king nominees include Felix Eziechile, Lily Liang, Mateo Lomeli, and Ryan Tolmasoff. And the symbolic prom queen nominees include Abigail Frank, Angelina Martinez, Jayden Jenike, Julia Rose, Kate Marquez, and Lillianna Martinez.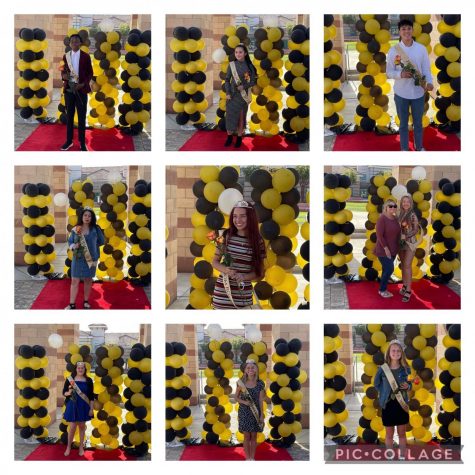 "The sashing experience was fun and much needed because it added a sense of normalcy in school right now," prom queen candidate Angelina Martinez said. "I liked being able to see [all the candidates] in person, it was a fun and cool way to celebrate all of us and [it] will definitely be memorable."
Another prom queen candidate, Julia Rose, said, "Sashing day was a beautiful experience." She continued, "Being there was already an accomplishment and to see my fellow classmates."
"The sashing and even the opportunity to run for symbolic prom royalty is a really nice thing for us as seniors to try and keep some sense of normalcy this year," Lillianna Martinez, a prom queen candidate explained. "I appreciated it and it was a lot of fun to be able to see the others running, be able to take pictures, and all of that," she finished.