Costco Wholesale: An Amazing Company
Costco Wholesale is a multi-billion dollar global retailer with warehouse club operations in eight countries. These countries include the United States, Canada, Mexico, the United Kingdom, Japan, Australia, France, Iceland, and Spain. Costco operates in Korea and Taiwan through majority-owned subsidiaries. As of 2020, Costco Wholesale operates 795 warehouses worldwide. The company is now one of the top retailors worldwide in terms of revenue.
Costco Wholesale works on a membership based system. You must buy a membership in order to use and buy from all their facilities, including the food court, gas station, and the warehouse. This helps ensure they stay true to their qualities that attract members: commitment to quality.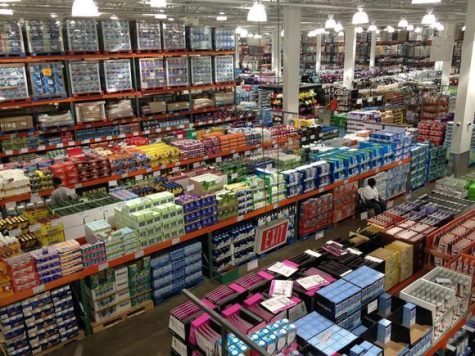 I personally always say I was raised in a "Costco family." Both of my parents work for Costco, and even my Grandpa worked for them at one point. Due to this, I was raised in a retail environment. I grew up listening to my parents talk to each other about their different departments and different experiences that day. My dad still tells me his work stories about employees or rude costumers.
My parents would also take us to visit the other at work sometimes. When we were younger, it would be the best thing ever to go visit one of our parents at work. They would take us around and introduce us to different employees. Those employees would usually comment on how big we've gotten. They would show us the break room and the main offices. It felt like we were exploring something that only the adults got to see, which was so exciting.
"I remember going to visit both Mom and Dad at work," my brother commented. "I remember at one of the buildings Dad's break room had a pool table. That was pretty cool."
I think Costco is a great company who supplies for both their members and employees. I also think their warehouses are fun to walk around as well. I don't go into a Costco warehouse often, but when I do, I love walking up and down the aisles and seeing what new products they're selling. My favorite time to do this is during the holiday season because they have some beautiful decorations for sell.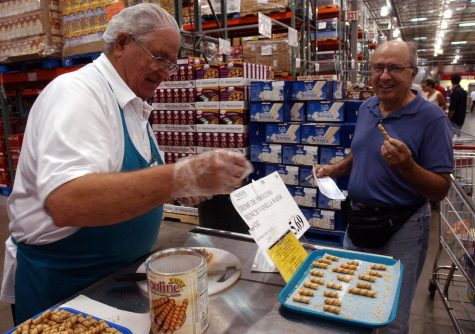 Another Costco lover, Jasmine, explained that "The tortilla chips are the best thing they sell, plus the giant teddy bears, and the combo pizza." She went on to say, "I love Costco. I could live there if I had to."
And like many others, my favorite thing during store hours, were the samples. Unfortunately, samples have been put on hold due to the ongoing pandemic. But pre-COVID, they were the best thing.
When asked about her thoughts on Costco, Stevie said "Shoutout to the samples, but R.I.P. to them because of COVID."
Over the years Costco has grown and expanded. A few years ago, they opened up the Eastvale Costco Wholesale. That was a big event due to so many being nearby. Thankfully, the opening was a success.
I was fortunate enough to be able to go to the opening event for that Costco in 2018. There I met some of my parents colleagues and old friends. The community between all the Costco employees is refreshing. Especially in Southern California, there is a lot of competition in different businesses and field. However, every employee at Costco celebrates each other's accomplishments and pushes one another to do better than the day before.
Costco Wholesale is almost a part of me now; being raised within the company can surely do that to a person. Costco is a great company with amazing opportunities for their employees. They also provide amazing shopping experiences for their members. I personally look forward to turning 18, so I can finally get my own Costco Wholesale membership.