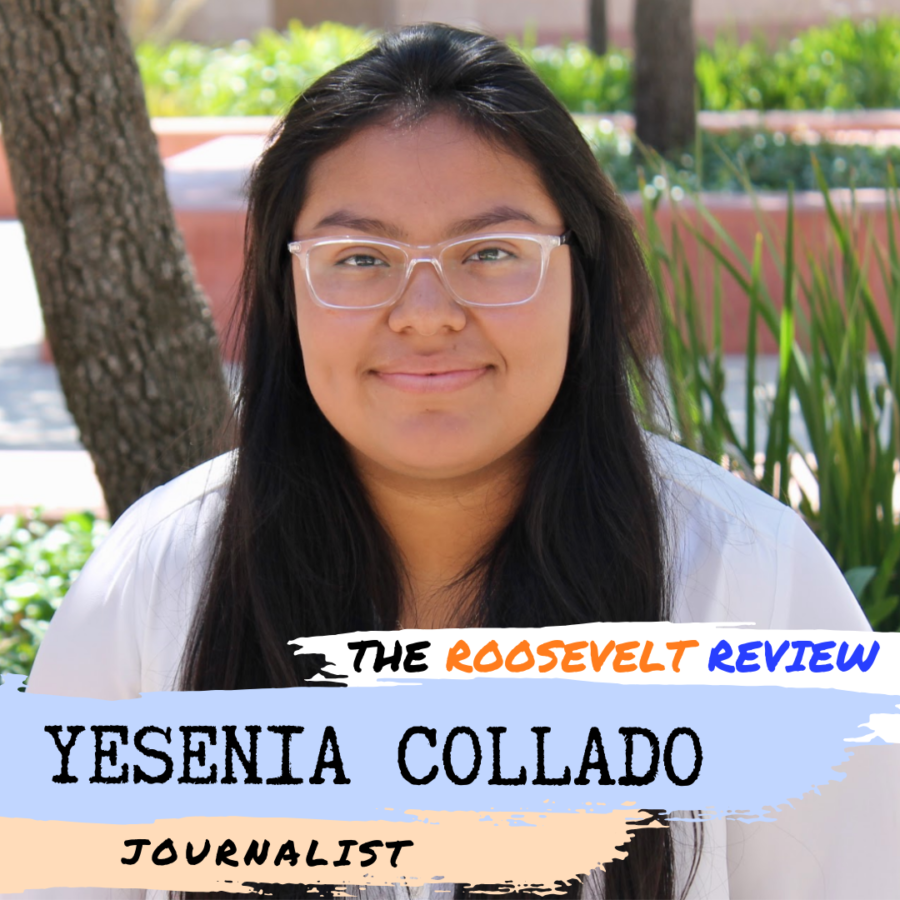 Yesenia Collado is a senior
at Eleanor Roosevelt High School.
She was drawn to journalism because she loves to create content for others. She's always enjoyed writing in her free time, especially poetry and short stories. She is quite a diverse girl, from painting on her rooftop to being in her studio sewing together fabrics, to working on set with celebrities. Though she frantically tries to make her life seem perfect, it can be hard managing academics, work and her extra curricular activities. She hopes to create interesting and diverse content for everyone this year.
Yesenia Collado, Journalist
May 02, 2020

Community Bonding During COVID

(Story)

May 01, 2020
Mar 13, 2020

Katy Perry music video, engagement, and pregnancy

(Story)

Mar 06, 2020

The Most-Highly Anticipated Books of 2020

(Story)

Feb 28, 2020

Farmer Boys on fire!!!

(Story)

Feb 21, 2020

Dean of ESTEM

(Story/Media)

Feb 14, 2020

Valentine's Day is Overrated

(Story)

Feb 07, 2020
Jan 31, 2020

What's up in the Bakery? Comic

(Story)

Jan 24, 2020

The Historical Accuracy of 'The King'

(Story)

Jan 17, 2020
Dec 10, 2019

ERHS Boys Varsity Soccer Recap

(Story)

Nov 23, 2019
Nov 15, 2019
Nov 08, 2019

Spanish Honors Society Celebrates Dia De Los Muertos

(Story)

Oct 26, 2019

ERHS Football Beats Santiago High

(Story)

Oct 18, 2019

Waterpolo Senior Night Recap

(Story)

Oct 11, 2019

Homecoming and Prom Proposals: Just Enough or Too Much?

(Story/Media)

Oct 04, 2019

ERHS Varsity Tennis

(Story)

Sep 26, 2019

The Roosey Report

(Story)

Sep 20, 2019

The Eastvale Edition

(Story)

Sep 13, 2019
Sep 06, 2019

Taylor Swift's "Lover" Album Review

(Story)