ERHS Boys Varsity Soccer Recap
The boy's varsity soccer team here at Eleanor Roosevelt high school is off to a great start to their season. Of course, there's always room for improvement regardless of whether they win or lose. Coach Nicholas Piccolo is always supporting his team through thick and thin. The players have a great team dynamic throughout. As far as their fan base goes they'd love more support from their fellow peers and would like to thank the fans who go to their games.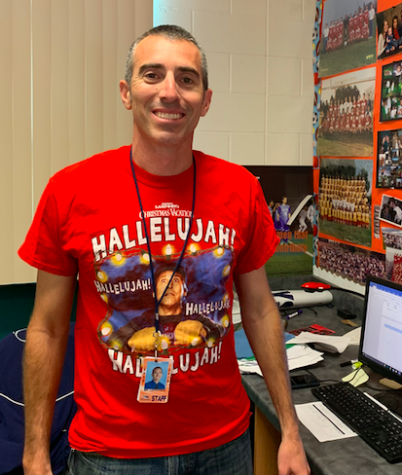 In a recent interview with Coach Lopiccolo, when asked how do you think the team is doing so far? he responded with, "We are three games into the season and we are 1-2. I thought we could at least be 2-1 right now, most likely 3-0. We had chances to be undefeated but a few mistakes cost us. The good thing from our two losses is that the guys are making adjustments and really trying to improve. We have not had such a motivated hard-working group in a few years. Even though we do not like the 2 losses, we are using them to grow and make sure we are successful." In a follow-up question he was also asked, could the team improve in any way? He responded with, "We can always improve. The areas we need improvement in right now is getting used to a faster pace strategy. We are high pressing more this year and trying to get the ball on our attacking half of the field quicker. With that, we make some mistakes by forcing the ball forward. If we eliminate those, then we will be very successful this year."
I also got the chance to talk to one of the varsity players and ask a few questions. Cameron Johnson, a junior here at Roosevelt was asked, How do you think the team is doing so far? Johnson responded, "I think that we are doing well. We have some things that we can clean up here and there to take our game to the next level but overall I think we will have a great season this year." He was also asked a follow-up question, How have you grown as a player? to which he responded with," As a player, I have become more focused and excited to play. All this is due to the players I have been surrounded with."
Of course not only are the players talented on the field but also off the field from doing well in their classes to helping the community.