The Eastvale Edition
As it seems our community is busy. From the Environmental Impact Report to Norco College being named a "Great College to Work For" to Coffee With A Cop to the Neighborhood Watch Celebration to a treatment plant tour to the Fall Festival just to name a few. Eastvale plans on preparing an Environmental Impact Report and the city is issuing a Notice of Preparation. An EIR will be prepared to include potential environmental issues which will take place on Tuesday, October 1st, 2019 at 6:00-7:00 p.m. The project consists of extending and widening Limonite Avenue, modify traffic signal at the intersection of Archibald Avenue and Limonite Avenue.
Norco College is named "Great College to Work For" for the second time in a row by The Chronicle of Higher Education. Norco College has approximately 500 employees and serves over 15,000 students. Professor Brownell was asked, How do you feel about being part of Norco College? she responded saying, "I agree I like my colleagues they are progressive for the various religions and views on gender." She was asked, Do you feel that there's a diversity between the staff? she responded, "There is a lot of diversity but it could be more diverse because it does not reflect the student body."
Join the Riverside County Sheriff's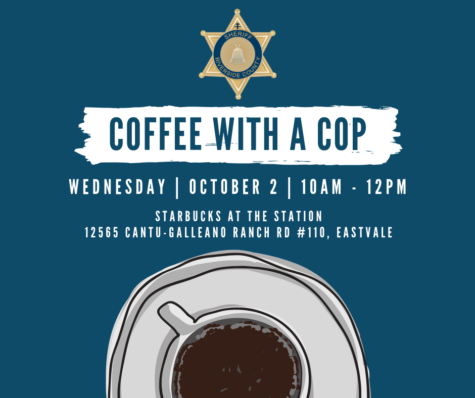 Department Eastvale Deputies on Wednesday, October 2 from 10:00 a.m. – 12:00 p.m. you can have Coffee With A Cop at Starbucks located near the station. A local Officer, when asked if they would be attending, said, "I will be attending because its always nice to spend an hour or two with the community." When asked if there was any goal they wanted to achieve they said, "No specific goal, it's just a way to connect with the community without it being stressful due to an emergency happening which is where most encounters happen with the community." Support the station by coming down to Starbucks near the station.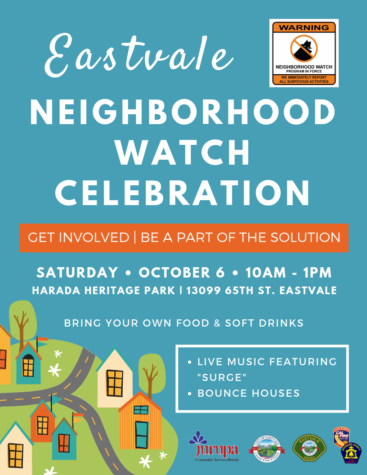 The Western Riverside County Regional Wastewater Authority invites you to tour their plant on Saturday, October 5 at 9 a.m. and 10 a.m. to learn about what they do for the communities. The City Council Meeting recognized the 10U girls Eastvale Legends Softball Team for their all-star season, the Miss Eastvale Pageant Winners and The Embrace Eastvale Photography Contest Winners.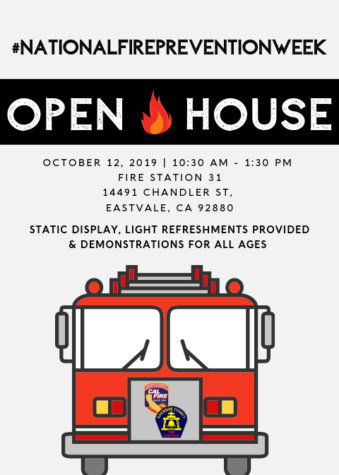 You may see or be contacted by the U.S Census Bureau canvassers in your neighborhoods between now and October 14. They are collecting data for how many people are in the U.S they can be identified by their official badge.
The Fall Festival is just around the corner.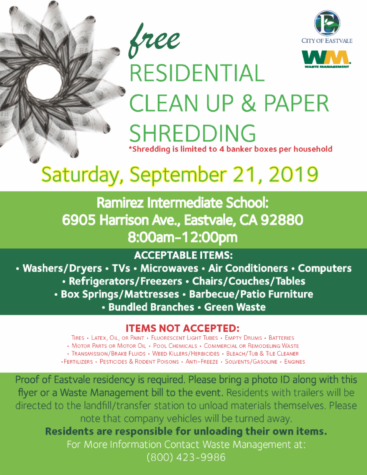 Saturday, October 5 at 3-10 p.m. at Harada Heritage Park. You can expect a red wagon parade, a pumpkin patch, a family fun zone, food vendors, a hay maze, a costume contest and so much more! Make sure you don't miss it!