Taylor Swift's "Lover" Album Review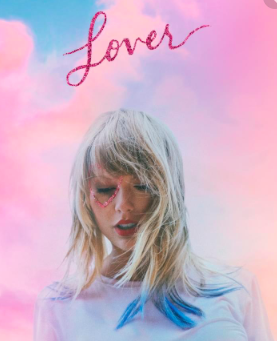 Taylor Swift's newest album came out August 23, 2019 and it's dreamily entitled, "Lover." Her hit album includes already famous and beloved songs such as "You Need To Calm Down," "The Archer," "The Man," "Cruel Summer," "Soon You'll Get Better," "ME!," and "Lover."
A favorite of Sara Llamas, a junior at Eleanor Roosevelt High School and a fan of Taylors, says her favorite song is "I Forgot That You Existed". According to Billboard Hot 100, all 18 of her songs charted. It doesn't come as a surprise that she's on the charts since she is one of the biggest artist in the music industry. Its definitely a different take than her previous album "Reputation" which took more of an edgy approach with songs such as "Look What You Made Me Do." Taylor's newest installment takes more of a romantic side than her other albums. With softer melodies and the sweet pastel color scheme on her album cover.
Lover seems to show some of her country roots as well. This long awaited album made many joyful and excited for the album as a whole. Especially the hit, "You Need To Calm Down" since it's a tribute to the LGBTQ+ community. Taylor Swift's music seems to reach the ears of many. According to Alyssa Burgo a senior at Eleanor Roosevelt High School, she doesn't listen to Taylor Swift but whenever she turns on the radio, she says its always one of her songs.
Lover is a tribute to her ever growing career and continues to be listened by many regardless of whether their fans or not. Overall Taylor's new album has taken a more positive approach since her last album. While "Reputation" seemed to showcase her struggles and more angst, "Lover" appears to bring hope and positivity.
About the Writer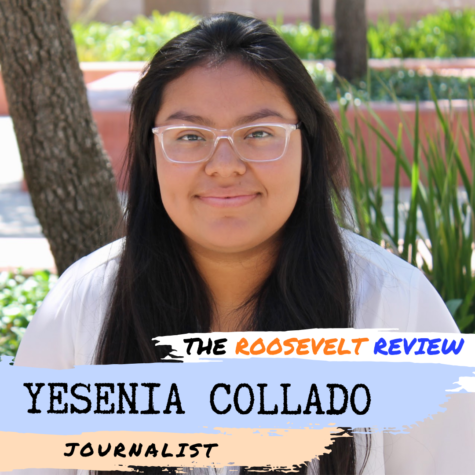 Yesenia Collado, Journalist
Yesenia Collado is a senior at Eleanor Roosevelt High School. She was drawn to journalism because she loves to create content for others. She's always...