Farmer Boys on fire!!!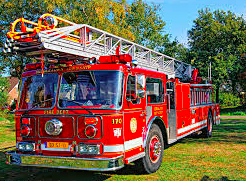 For those of you wondering, yes there was a fire at Farmer Boys. It wasn't a major fire but it did a little bit of damage mostly to the kitchen. It was reported at 7:14 pm on Sunday, February 16. One fire truck was sent and 19 firefighters arrived at the scene. The fire was put out at 7:29 pm and occurred in the kitchen where it was contained. No one was injured and hardly anyone was disturbed. Firefighters did arrive at the scene quite quickly and were able to handle the situation with no disturbance towards any of the surrounding businesses.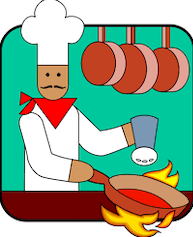 According to Janice Alba, a worker at Farmer Boys during the incident says," Everything occurred pretty quickly and well all the workers knew what to do and one of them called 911 as soon as we all realized something was wrong." When asked whether she was scared or panicked about the situation she said," Yes, well I mean it happened pretty quickly and I wasn't the only one there so I knew everything would be fine but it was a bit scary since well obviously it hasn't happened before." I also asked if she thought she would be better prepared for a similar situation if it were to occur (hopefully not though)," I definitely think I wouldn't be as worried about it if something like this were to happen because I'd know what to do." Well, at least something positive came out to the incident.
I got the chance to talk to Spencer a worker at Blaze about the incident nearby and he said," Truthfully it seemed lowkey because you couldn't really tell until people were standing outside and there were firefighters." I also asked if it interfered with their customers," I mean people were still coming in as usual so nope I don't really think so."
It seemed that the fire didn't seem to be a big deal and thankfully no one was hurt.