Super Bowl Sunday: Movie Trailers
Hang on for a minute...we're trying to find some more stories you might like.
The Super Bowl, along with the game, is known for it's memorable commercials and half time shows! The 52nd Super Bowl brought forward many trailers that fans have been dying to get a glimpse of!
A Quiet Place
"A family lives an isolated existence in utter silence, for fear of an unknown threat that follows and attacks at any sound."
Avengers: Infinity War
"The Avengers and their allies must be willing to sacrifice all in an attempt to defeat the powerful Thanos before his blitz of devastation and ruin puts an end to the universe."
Jurassic World: Fallen Kingdom
"When the island's dormant volcano roaring to life, Owen and Claire                                                               mount a campaign to rescue the remaining dinosaurs from the                                                                         extinction-level event"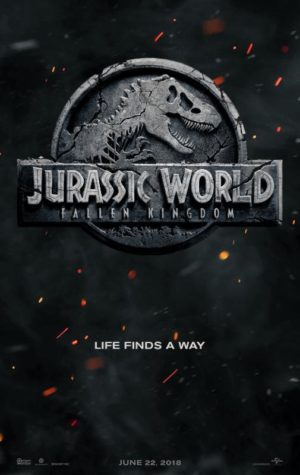 Mission Impossible – Fallout
"Ethan Hunt and his IMF team, along with some familiar allies, race against time after a mission gone wrong."
Red Sparrow
"Ballerina Dominika Egorova is recruited to 'Sparrow School' a Russian intelligence service where she is forced to use her body as a weapon. But her first mission, targeting a CIA agent, threatens to unravel the security of both nations."
          Skyscraper
"Plot kept under wraps. Described as a hostage-action-thriller set in China."
Solo: A Star Wars Story
"During an adventure into a dark criminal underworld, Han Solo meets his future copilot Chewbacca and encounters Lando Calrissian years before joining the Rebellion. "
In an interview with ERHS student and movie lover Kevin Ta I asked which movies is was the most excited for:
"I'm most excited for Avengers: Infinity War." "They are bringing all of the Marvel heroes together!"