The 2022 World Series being the Second-Lowest viewed World Series
The 2022 World Series was the Major League Baseball's (MLB) 118th edition of this series and had aired from Oct. 28- Nov. 5 with the Huston Astros winning.
This year's World Series happened to have some of the lowest ratings at an average of 6.1 next to the 2020 World Series which averaged a rating at 5.2, but had the lowest rated individual game, being game 3 with a rating of 4.3. Both of which also happen to be in the least viewed by average viewership, with the 2020 World Series having the least viewers at 9.7 million viewers and this year's earning third place of least viewed with 11.7 million average viewers.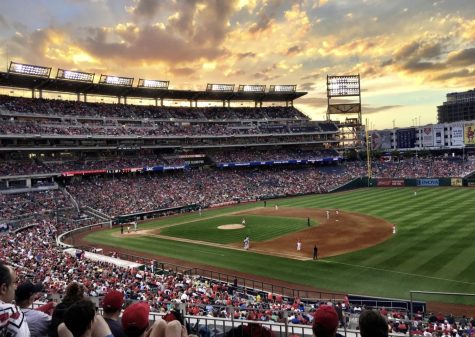 In asking local ERHS students about their thoughts on this year's World Series being the second lowest viewed, ERHS Freshman, Ayden Franco had said "It's not super surprising that the lowest viewed World Series was in 2020, but I wonder what made this year's World Series have so little viewers."
ERHS Freshman, Jay Reynolds had said "I didn't know that, I don't keep up with sports a whole lot, but I wonder if this will change or impact future editions of the World Series."
It seems that as of recently, there's been a decline in viewership and ratings in recent editions of the World Series. With all of the five least viewed World Series' being between 2008-2022, with an average number of viewers between 9.7 to 13.1 million. Along with the 2020 World Series also holding the least viewed games for games 1 through 6 not having a game 7, giving the least viewed game 7 to the 2019 World Series with 23 million viewers.
The top five most viewed World Series games are in order: 1978, 1980, 1981, 1982, and 1979. These game's viewership ranged from 44.2 to 37.9 million average views, with the first three most viewed games only having 6 games with the top 4th and 5th having 7 games.
Will this recent decline in viewership affect how future World Series' are hosted/held? Or will it remain the same for future games being held?