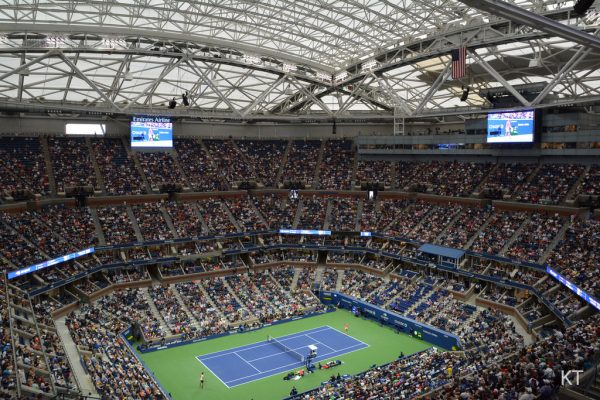 This year at only 19 years old Coco Gauff was named champion of the Women's US Open, which is an international hardcourt tennis tournament that was held at the Arthur Ashe Stadium in Queens, New York. Gauff who has gained some popularity these past few months due to her relatability and passion, has become a tennis superstar. Gauff, born on March 13, 2004, has won six WTA (Women's Tennis Association) Tour singles titles, and eight doubles titles and turned pro in 2018 at only 14 years old.
At a young age, Gauff was surrounded by sports, her father Corey Gauff played college basketball, and her mother ran track. She began to play tennis at the age of six after seeing Serena Williams win the 2009 Australia Open. During Cocos' junior career, she entered the prestigious Les Petits As 14 and under tournaments in 2016 at the age of 12 and made it to the semifinals. Coco made her junior Grand Slam debut at the 2017 US Open and finished runner-up to Amanda Anisimova where she became the youngest girls singles finalist in US Open history. She made her professional debut on the ITF Women's Circuit at 14 as a qualifier in the $25k event at Osprey, where she won her first professional match.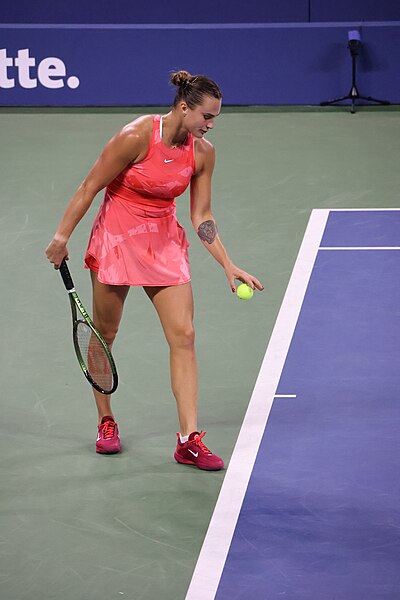 On September 8, Coco Gauff and Aryna Sablenka, who now hold the title as the number one woman tennis player in the world, went head to head for the title of US Open champion. Gauff beat Sabalenka 6-2, 6-3, 6-2, making her the first American teenager to win the US Open since 23-major champion Serena Williams took the title in 1999.
After her win, when asked by an interviewer at the US Open what it means to win her first Grand Slam title she responded,
Story continues below advertisement
"It means so much to me, I feel like I'm a little bit in shock at this moment, that French open loss was a heartbreak for me but I realized god puts you through tribulations and trials, and that makes this moment even more sweeter than I can imagine."
Coco Gauff has become a tennis sensation and with many accomplishments under her belt at 19, many can't wait to see what kind of player she will become in the future. Family friend, Rebecca Martinez who plays tennis for fun, rooted for Coco when watching the tournament at home.
I asked her her thoughts on Gauff and her rise to fame she said," I think she is such an inspiration, I think because she is so young and how intensely she plays, makes me want to push myself when I play tennis, like if she can do it maybe one day I can too."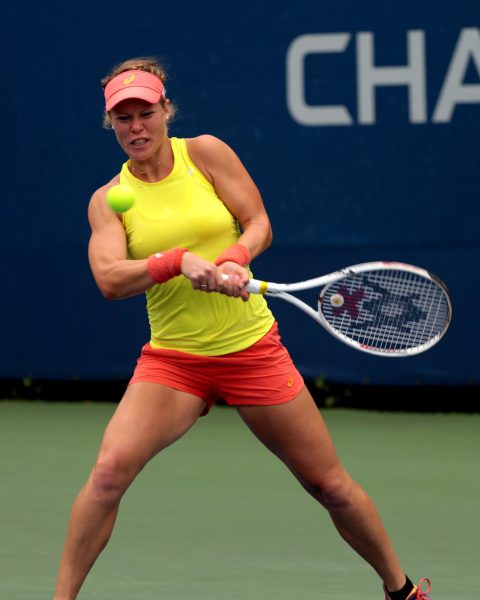 I also spoke to Claudia Hernandez, who discovered Gauff on Tik Tok after a clip of her calling out her opponent Laura Siegemund for taking up time during a match went viral. I asked Hernandez her thoughts on Coco and asked why she thinks Gauff is so popular. she said
"I think she's cool, I don't know a lot about tennis but after I watched that clip I went down a rabbit hole of tennis videos," Hernandez said. "I liked that she stood up for herself during that match, I think she got a lot of respect from that, why she's so popular. I think it's because she just a normal teen, she's funny and relatable and I found out she likes anime from her Tik Tok, which is cool, she definitely made me a fan of the sport."