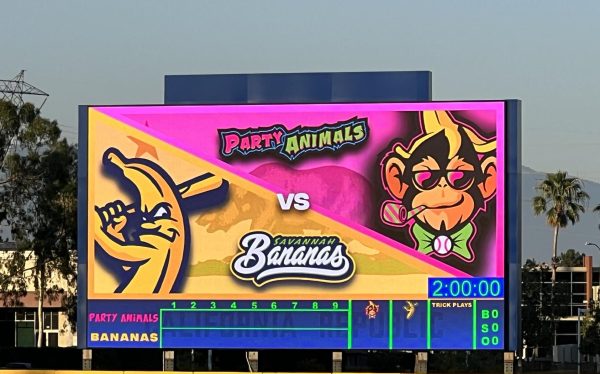 In the heart of Savannah, Georgia, a baseball revolution is taking place, and it's anything but ordinary. The Savannah Bananas, a collegiate summer league baseball team, have captured the hearts of fans across the country with their unconventional approach to the game. With a unique blend of entertainment and baseball, they've turned the traditional ballpark experience on its head.
Founded in 2016, The Savannah Bananas are a part of the Coastal Plain League, a wood-bat collegiate summer league. From the moment you step into their home ballpark, Grayson Stadium, you know you're in for a one-of-a-kind experience. The team's name itself is a nod to the city's rich history and the fruit's association with the area.
But what sets the Bananas apart from other baseball teams is their commitment to non-stop entertainment. There are no boring innings here; instead, fans are treated to a constant stream of games, contests, and comedic antics between pitches. The team's owners, Jesse and Emily Cole, have made it their mission to create an unforgettable atmosphere for fans of all ages.
One of the most entertaining aspects of a Bananas game is the "Banana Nanas." These senior citizen dancers put on a show that rivals any halftime performance. Fans of all ages cheer for their spirited routines and hilarious dance moves. The Banana Nanas have become local celebrities and embody the team's commitment to fun.
Story continues below advertisement
But the Bananas don't stop at dancing. They've even hired a dedicated "banana ball person" whose sole job is to race around the bases dressed as a banana and deliver fresh baseballs to the umpire. It's a role that combines athleticism and humor in a way that only the Bananas could pull off.
Noah Gatt, a Senior at Eleanor Roosevelt High School, and an avid baseball fan had this to say about the Bananas.  "The Savannah bananas are like nothing else in sports right now; It's a whole experience that will have you smiling from start to finish."
Evan Lightener, a junior at Eleanor Roosevelt High School had this to say "I appreciate that they take the baseball seriously as well, just because they try to introduce humor to the sport doesn't mean that they don't have respect for it."
While the entertainment is a big part of the Bananas' appeal, they take their baseball seriously. They've won multiple championships in the Coastal Plain League, showcasing top college talent from around the country. The team's success on the field has earned them a dedicated fan base that appreciates the balance between fun and competition.
The Savannah Bananas have redefined what it means to be a baseball team. They've shown that America's pastime can be mixed with creativity, humor, and a whole lot of fun. Whether you're a die-hard baseball fan or just looking for a memorable night out, a visit to Grayson Stadium to watch the Bananas play is an experience you won't forget. So, if you're ever in Savannah, make sure to grab a ticket and join the "Banana Nation" for a game that's more than just baseball—it's pure entertainment.