Club Lunchtime Activites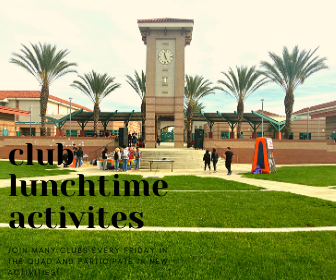 Last week on Friday, clubs during first and second lunch set up small activities for all Mustangs to enjoy. ASB felt as though, clubs around campus needed to be heard, and may even add a few more members to their club.
During this week on Friday, December 6, the clubs at lunch will be GSA, Gender-Sexuality Alliance, and Crochet club. At lunch GSA set up a table and encouraged students to write a cheerful messages onto heart shaped papers and posted on the wall in the quad. Also, crochet club made a presence such as Valerie Padilla a junior and co-president said, "Crochet club is for anyone who's is interested in crochet or learning crochet." Padilla describes what the club is really about," We make everyone fell welcome and make it a place to meet others with the same interests. No matter who you are, you are welcomed to join meetings!" Crochet club was also handing out little trinkets to wear and use. Now, every Friday new clubs will be making an appearance in the quad to promoted. The various clubs will each have a special activity for our Mustang students to notice their specific club.
Michael Roman, the ASB President explains ASB's goal for allowing clubs to present themselves," We hope that this sparks more student involvement and helps highlight our incredible school dynamic created through an increase in school culture." Our ASB club commissioner, Jasmine Ikbariyeh, and her occupation is to link our school and students through clubs. Ikbariyeh has worked hard and brainstormed this amazing idea to allow many of our clubs to express their passion for their club. Roman also adds his intention for these club lunchtime activities, "We [ASB] hope to give more clubs more of a platform to be able to promote themselves." ASB wants to ensure maximum school spirit within our school, which implementing our school here on our ERHS campus was a great opportunity to do so.
Go visit the quad during both lunches on Fridays to enjoy our clubs activities and even join a club and be more involved, Thanks to ASB!
About the Contributor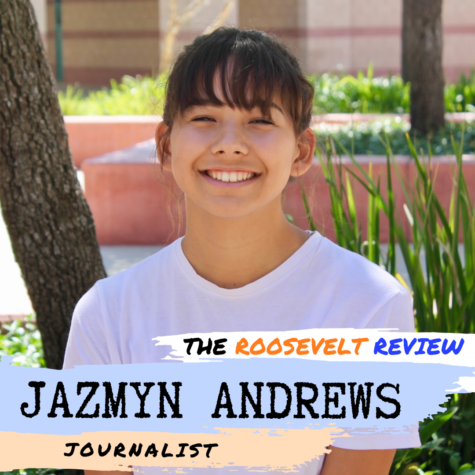 Jazmyn Andrews, Journalist
Jazmyn Andrews is a senior at Eleanor Roosevelt High School. She is  seventeen years old, enjoys reading articles and found interest in writing information...