Let's welcome our new principal!
Change is significant in our lives. Although it's difficult for some, it cannot be avoided. Dr. Jeremy Goins has been the principal of ERHS for eight years. He left ERHS as he will be transitioned to the role of Administrative Director in Instructional Support at the Corona-Norco Unified School District office.
After weeks of guessing or looking for a new principal, we finally know who it is! The CNUSD School Board has approved Dr. Greg Anderson as the new principal of Eleanor Roosevelt High School. Dr. Anderson recently served as the principal of Carter High School. Not only that, but he has also previously served as an Assistant Principal at ERHS.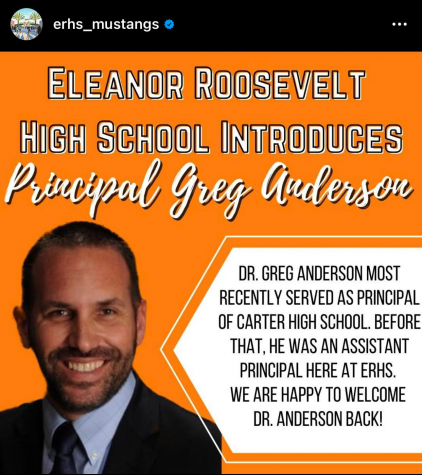 In last week's Friday Flash, our new principal delivered his first message. "It is my absolute pleasure to have been chosen as the next principal at Eleanor Roosevelt High School and to serve the Eastvale community. I spent over six years at ERHS, and the school community holds a very special place in my heart. Getting the opportunity to return as principal is a dream come true," Dr. Anderson said.
"We will continue to carry on the tradition of academic and extra-curricular excellence ERHS is known for, all while continuing 'Being the Best at Getting Better.' It is my sincere hope to forge strong bonds with our local community in support of all the great things going on each and every day. While this year has been very tough for all of us as we work through the COVID-19 pandemic, our staff at ERHS continually works to provide the best academic experience for your students on a daily basis. I look forward to finally reaching campus on February 22 and beginning the quest to be better each and every day!"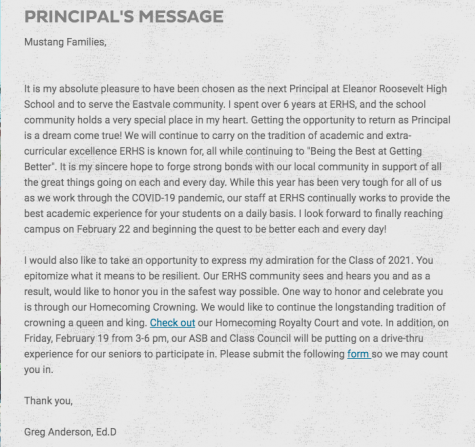 More great news! Dr. Kim Seheult has also been approved by the CNUSD School Board as the new Eastvale STEM Academy director.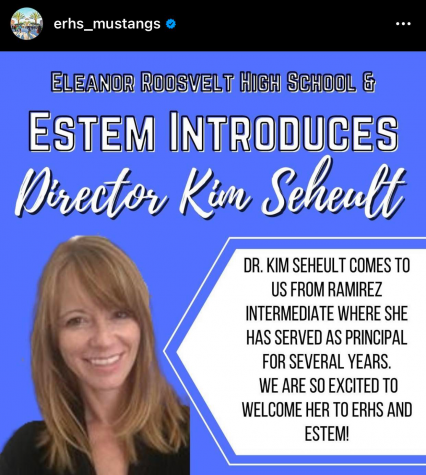 Dr. Seheult served as the principal of Dr. Augustine Ramirez Intermediate School for several years and was the assistant principal at River Heights Intermediate School.
I asked two students to share their welcome message for our new principal. Sophomore Gian Roquero starts by saying, "I hope he enjoys our school and I hope he can get along with the teachers and students."
Roquero adds another response. "My wish for him for his new journey at ERHS is that he would serve the school and the community well," she said.
Junior Roland Ocampo also shared his welcome message. "First of all, I would like to thank Dr. Anderson for accepting the commitment to be the new principal of our school. He plays a big role as he is our leader. Despite the challenges brought by the ongoing pandemic, here he is, serving the school. I thank him for that. My appreciation and admiration go to him." he stated.
"I wish our new principal nothing but the best. May his stay here be filled with wonderful memories. As a student of ERHS, I give him my utmost respect and support. Good luck in your new journey, Dr. Anderson!"
Let us give them a warm welcome to our beloved Mustang family!
Leave a Comment
About the Contributor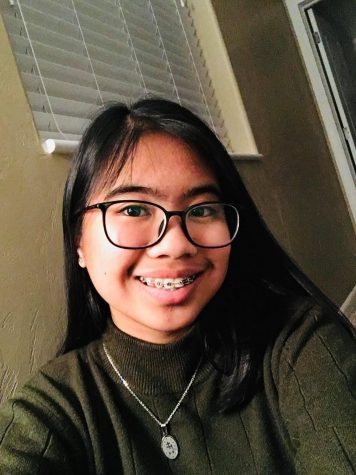 Harlie Anne Valdellon, Journalist
Harlie Anne Valdellon is a senior at Eleanor Roosevelt High School. In her entire life, she never expected that she would be a journalist. Harlie wasn't...