ERHS Madrigals performed at Eastvale Virtual State of The City Address
What's up Mustangs?
The City of Eastvale held its Virtual State of the City Address and 10-year anniversary on October 1. It took place on Facebook and on the website of the Eastvale Chamber of Commerce.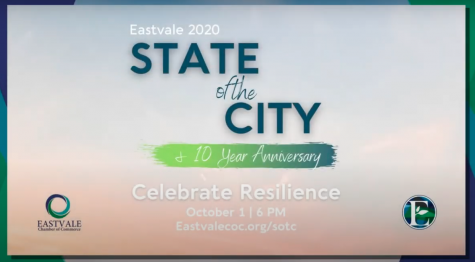 The Virtual State of the City Address talked about Eastvale as a whole. It talked about the city being special because of its approach to problems and innovations and great opportunities for businesses. Even under the current conditions, city officials have been working hard to help its citizens.
Not only that, but one of our pride, the ERHS Madrigals performed at the event. They were asked to perform the National Anthem and an inspirational song of their choice. According to Ms. Darla Huete, the ERHS Choral Director, the students are not able to rehearse in person and can't even hear each other when they were having class in Zoom. "They all have to stay on mute because of the varying speeds of WiFi and delays," she said.
Due to COVID-19, Ms. Huete wasn't sure how each student would get their part recorded so they decided to use the Acapella app wherein people can record multiple videos and layering them to create harmonies. These were the results: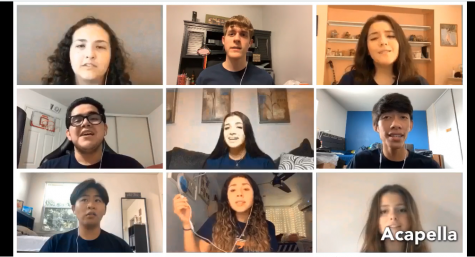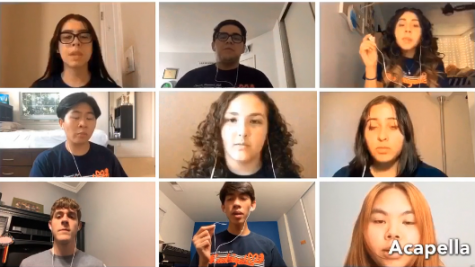 "This group of Madrigals learned their parts so quickly and pulled these recordings together in a matter of days. I was so inspired by their determination to make this happen, aside from their talent," said Ms. Huete.
I interviewed two of the members of the ERHS Madrigals about their wonderful experience.
Jacob Macayaon, a senior and also a member of the ASB said, "I was initially hesitant, but being able to be part of something greater in such an unprecedented time was worth it. Furthermore, I love singing, as music has the capacity to inspire. Seeing and hearing about people's reactions to our video made it an unforgettable experience for me and the other Madrigals."
I asked him about the overall experience and Macayaon stated, "The overall experience was tedious because we weren't able to sing all together in one place, it was difficult to time everything. I had to record several for my recording to be up to my standards, not only as a Madrigal but also as a section leader of the choir."
Another Madrigal and also a senior, Cristina Gutierrez said, "I was very happy to be a part of this group, being able to spread hope through music especially during scary times like these. It was surreal that it reached so many people but I'm very thankful that it did."
I also asked Gutierrez about her overall experience. "Although it was tricky to record the song, this experience was worth it in the end. I couldn't believe how quickly it got around and how many people actually watched it. Getting recognition from my teachers and classmates made me realize what impact a small group of kids can make. Overall, it was a unique and beautiful experience," she stated.
The ERHS Madrigals really did an amazing job in representing our school despite these trying times. You made your Mustang Family proud. Congratulations!
View Comments (1)
About the Contributor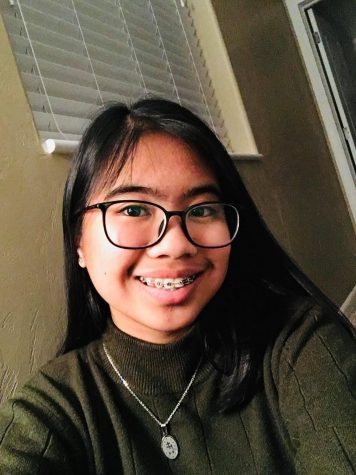 Harlie Anne Valdellon, Journalist
Harlie Anne Valdellon is a senior at Eleanor Roosevelt High School. In her entire life, she never expected that she would be a journalist. Harlie wasn't...