Roosey Report: Week 5/14-5/20
Welcome back Mustangs!
We need to go over a few things for this week. First up we have to remind the Seniors about Grad Night. Seniors, Grad Night is coming up very fast. Grad Night will be held at Six Flags Magic Mountain! This event will be on Friday, May 24, from 5:30 p.m. to 4 a.m. From March 1 to May 17, the prices will be $155 with ASB and $160 without ASB. The price will include an annual pass to Six Flags Magic Mountain and a delicious buffet for dinner. In order to participate, you must turn in your permission slips. These dates are coming up fast, so do not wait until the last minute to buy your tickets!
Also, do not forget that ERHS is holding a Family Night Event on Sunday, May 19 at the Quakes Stadium. The event will be held at the Quakes Stadium to watch the Quakes game in Rancho Cucamonga and tickets are nine dollars! The last day to buy your tickets is Friday, May 17, so bring your family and friends to have a great time watching the baseball game!
Lastly, I want to congratulate Varsity Softball for making the Playoffs and I want to congratulate the Juniors for winning the Powder Puff game!
That is it for this week Mustangs, I will see you again next week for more on the Roosey Report!
About the Writer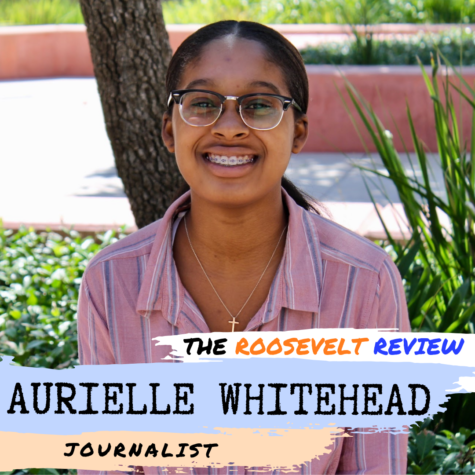 Aurielle Whitehead, Journalist
Aurielle Whitehead is back for her second year in journalism and is now a senior at Eleanor Roosevelt High School.  Aurielle came back to journalism because...