Roosey Report: Week 5/7-5/13
Hang on for a minute...we're trying to find some more stories you might like.
Hello Mustangs!
We have a lot to cover! First up we have Senior Grad Night. Seniors, Grad Night is coming up very fast. Grad Night will be held at Six Flags Magic Mountain! This event will be on Friday, May 24, from 5:30 p.m. to 4 a.m. From March 1 to May 17, the prices will be $155 with ASB and $160 without ASB. The price will include an annual pass to Six Flags Magic Mountain and a delicious buffet for dinner. In order to participate, you must turn in your permission slips. These dates are coming up fast, so do not wait until the last minute to buy your tickets!
Did you know that ERHS is holding a Family Night Event on Sunday, May 19 at the Quakes Stadium? The event will be held at the Quakes Stadium in Rancho Cucamonga. We will be watching the Quakes game, so bring your family and friends to have a great time watching the baseball game!
Tonight is the Girls' Powder Puff game at ERHS! The game will be the junior class girls against the senior class girls. The game starts at 6:30 pm and it will cost five dollars to get in. So come show your support for your class of 2019 and 2020!
That is it for this week Mustangs, I will see you next week for more on The Roosey Report!
About the Contributor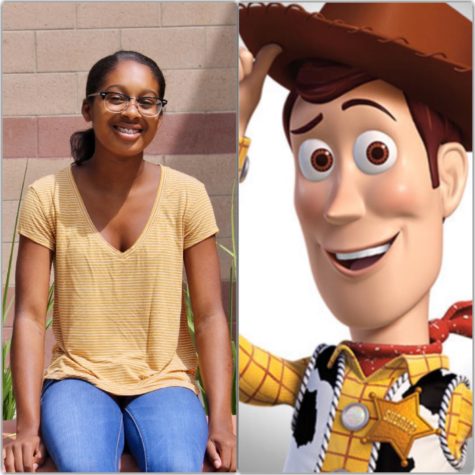 Aurielle Whitehead, Writer
Howdy y'all, my name is Aurielle Whitehead and I relate the most to Woody from Toy Story.  I relate the most to Woody because I am loyal, selfless, courageous,...