eSTEM Building Update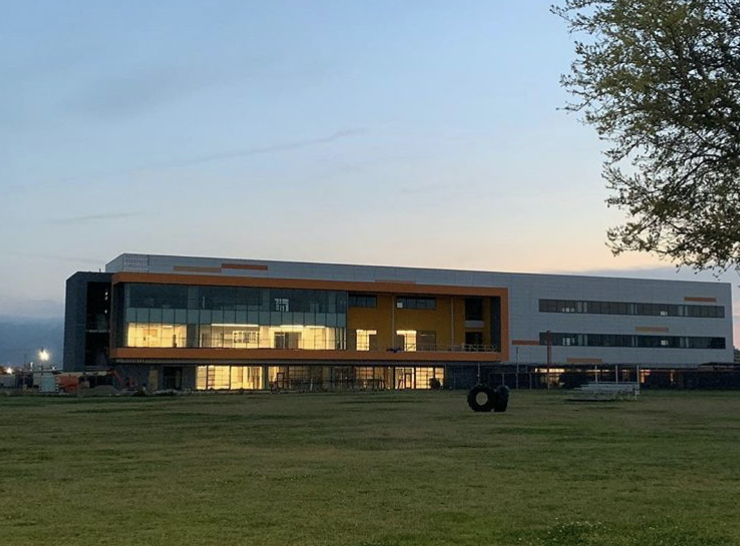 In recent months, the Eastvale STEM (Science, Technology, Engineering, and Mathematics) academy here at Eleanor Roosevelt High School has made great strides in building updates. The week of March 18, the eSTEM academy announced that the first light was turned on in the building.
Macie Walker, a United States history and STEM teacher here on campus is most excited about, "The design [which] is really interesting and the detail that has gone into the various labs is impressive. There are these rooms in-between classrooms just for students to collaborate and work on projects in, which is really cool." Sadly, Walker added, "And just to dispel the rumors – no, there is not a Starbucks in the STEM building."
In addition to the projected opening of the STEM building over the summer 2019, many STEM teachers will being transferring from the main campus to the new building starting the 2019-2020 school year. Walker, who has been teaching in her classroom in the upstairs F building says that, "It's going to be a little bittersweet, I know – I've been in the same classroom my entire 12 years of teaching, so it will be hard to leave that room behind.  As for my teaching style, I'm excited to be able to attend a conference this summer on Project-Based Learning, which I hope to be able to implement some of the things I learn there into my classroom. I'm also looking forward to being able to bring more technology into my classroom and seeing how students can use various programs and their research skills to bring history to life."
About the Contributors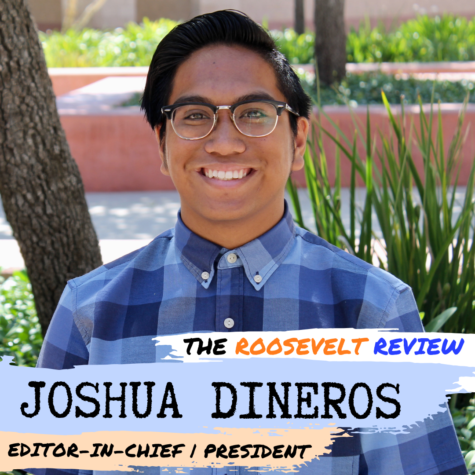 Joshua Dineros, Editor-in-chief
Joshua Dineros is a returning member of the ERHS Newspaper, The Roosevelt Review. He is currently a senior and plans to attend university majoring in...