AVID's Got Talent Show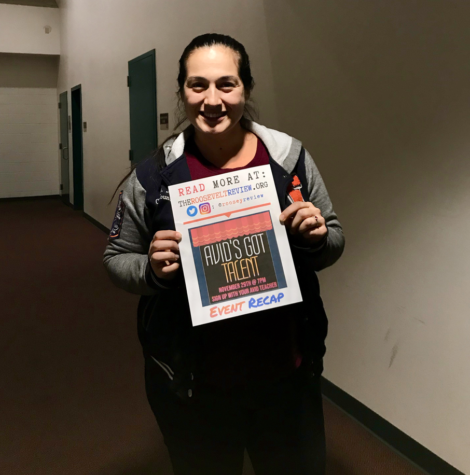 On Thursday, November 29, the AVID program here at Eleanor Roosevelt High School hosted a Talent Show in the Mustang Theatre spotlighting numerous talents of students in the program that otherwise would not have been showcased.
The talent show sold over 80 tickets, turning a profit for the AVID program who appreciates all the students, staff, and parents who came to support the program. The show included over ten performances from both AVID and non-AVID students with a variety of differing talents such as singing, dancing, parkour, and beatboxing.
Pre-Show Excitement.
Mrs. Muller, an AVID teacher on campus was excited to have helped to put together the talent show, said that she is looking forward most to, "Seeing all of the performances. Because I've seen most of these kids on stage since they were freshman and this is the side of them that you don't get to see often. I really am looking forward to seeing this side tonight."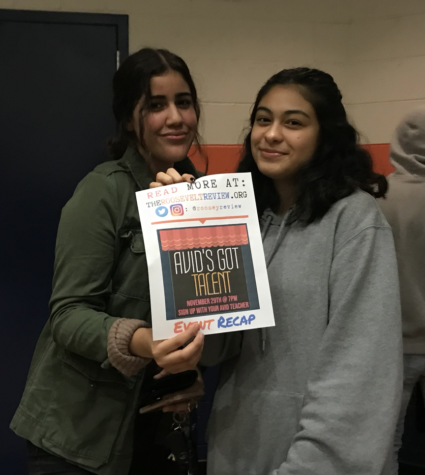 Prior to the show, many students were excited to see their peers perform and for them to see their fellow Mustang's hidden talents on stage. Senior AVID student, Pamela Gamino was looking forward to, "Seeing Daimyan and Trinidad perform and sing. I am also looking forward to seeing Dylan Fuentes and his beatboxing performance."
Senior TC looked forward to seeing, "Claire Galloway dance tonight." TC also mentioned that his favorite part of AVID is, "How it prepares you for college applications and college in general."
Jessica Verduzco, another senior in the AVID program was excited to see, "My friend Lexi sing a duet with my other friend Daimyan. I think that their performance is going to be iconic. Also, the hosts of the show are my friends, they're pretty funny. So, I'm very excited to see that."
Verduzco also adds that the AVID program at ERHS, "Is basically a family, we support each other through everything that we have going on in our lives. It really is a unique program."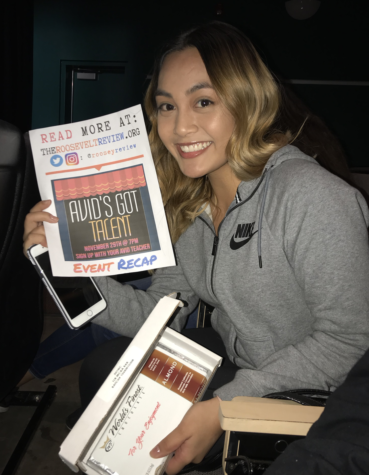 Post-Show Highlights.
During the talent show, the hosts were raffling off prizes to entertain the crowd. Colleen Catapang, a junior here at ERHS was thrilled because, "My favorite part of the show so far, was winning this whole chocolate bar. I think the entire show is going great. The show is amazing!"
Senior Aline Avalos highlighted that, "My favorite performances were my friend Trinidad's performance who performed his own song and Hyacinth who danced to a song from Lilo & Stitch."
Demi Pinal said that, "I am seeing a lot of variety in the performances and all of the students that have been on stage are all really really talented. My favorite performance so far would have to be Hyacinth who did the hula dance. She was really good!"
Many people had an intuition of who was going to win the competition. The third place winners were Niko Adams and Jesus Spear; the second place winner was Hyacinth Lorenzo; and the first place winner was Dylan Fuentes.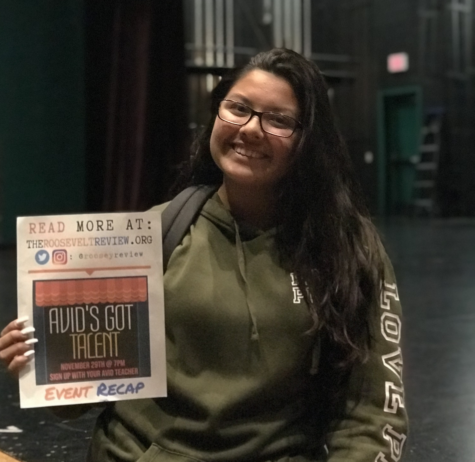 Verduzco was pleased when the winners were announced, saying, "I think it was a very fair judgement. Dylan Fuentes who beatboxed definitely won that because he got the crowd most hyped and pumped compared to the rest of the performances."
Katelyn Rodriguez, a senior here at ERHS and part of AVID leadership who assisted in running the talent show said, "My favorite part of the talent show is all of the hard work that all of AVID leadership but into the talent show. I wished that there were more performances that appeared for the crowd. The performances from people that were here however, is something that my fellow Mustangs did miss out on. The three winners were all equally amazing, I seriously hope that AVID does something like this next year."
After the show, Muller was delighted on the winners saying that, "My favorite part of the talent show was to see everyone on the stage in their element. Especially Dylan Fuentes, the first place winner. I remember when he beatboxed in my class when he was a sophomore, but he was super shy back then. Seeing him now, and how far he has come is really amazing. My final thoughts are that AVID's Got Talent will continue next year. This year was a success, so we'll keep it going!"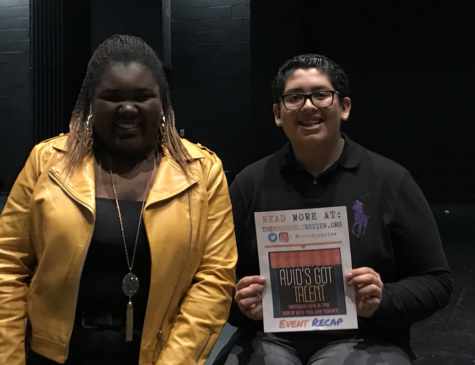 Bryan Medina, a senior at ERHS and one of the host of AVID's Got Talent said that, "I am grateful for the turnout tonight, but I wish it was better. I was told by one of the performers that we got a bigger turnout than the actual talent show. But still, I wish we had more. Students missed out on seeing all the wonderful talent that was on stage tonight."
Another host of the talent show, Jackie Kithinji said, "My favorite part of the show was the special dance by AVID leadership. I made up that dance the night before, it took me like four hours and I stayed up until five in the morning. I got everyone to learn the dance during first period today, and it went way better than we expected it to go. I am really happy how it went and overall, I am happy how the entire show came out. It went way better than we expected it for our first time hosting it."
Final Thoughts.
If you missed the AVID's Got Talent Show, you really missed out on seeing many talented performances by many of our fellow Mustangs. However, Bryan Medina mentioned that everyone should be looking forward to the next event that AVID is hosting. Medina says that, "AVID leadership is planning and event that we are starting up called the Mustang Pageant."