Winter Formal Theme Reaction
Hang on for a minute...we're trying to find some more stories you might like.
Last Friday, ERHS's theme for Winter Formal was revealed  at both lunches as "The Music of the Night." The theme  is an allusion to the famous musical "The Phantom of the Opera." Not all Roosevelt students may know of this musical, so I gathered some student thoughts on the theme.
Nadia Salvia is a junior and a member of the ERHS ASB. She seemed very excited about the theme, especially since she is also a member of the Advanced Musical Theatre class. Her passion for theatre may make her particularity partial to it. She thinks that the theme is "very whimsical and kinda mysterious, so I feel like its gonna look very good at the dance." She likes that it's different "because it attracts a different crowd."
If there is one thing Salvia dislikes about Winter Formal though, it's the pricing. In fact, it's the main reason she isn't going. "I think because it's very close to the prom prices that it might not be worth it." Even so, she encourages others to consider it because she has gone for the past two years and assures that it's a great time.
Another junior, Isabelle Ramirez, is also not going, but her reasoning is a little different. Laughing, Ramirez told me that she has decided not to go because "I'm lazy and I like staying home." However, she does like the choice of theme because its "more unique" than past themes. She has never listened to or seen "The Phantom of the Opera," but she's heard good things about it.
This year's winter formal dance will be held at Riverside Municipal Auditorium on December 15 from 7pm to 11pm. Hope to see you there Mustangs!
About the Contributor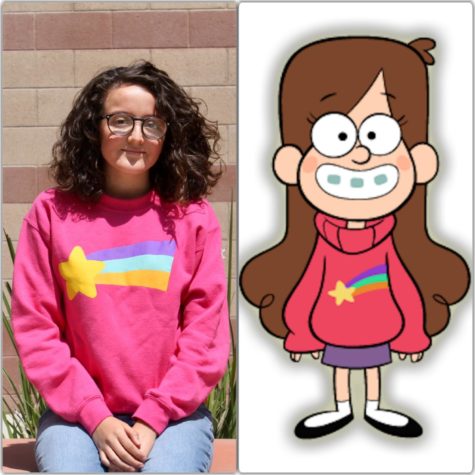 Nayeli Rubio, Managing Editor
Nayeli Rubio is a junior at Eleanor Roosevelt High School. Prior to joining her current journalism class, she has written for her middle school newspaper,...