Attention Seniors!!!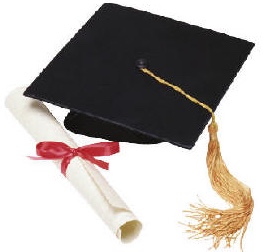 Hang on for a minute...we're trying to find some more stories you might like.
Next week is Seniors last week of school. It is also finals week. Finals will only be Monday and Tuesday. Monday we will have finals for periods; 1, 3, and 5. Tuesday we will have finals for periods; 2, 4, and 6. You do have to be preset in class even if you do not have a final, absence during these two days can lead to seniors not being able to walk.
Wednesday is senior checkout. Go to the textbook window and ask to see if you have any obligations. If they say you are good and have zero obligations, then it is not necessary for you guys to show up to Wednesday to school. However, if you do have obligations, make sure to to come Wednesday to make your final payments and turn in any textbooks. If you fail to do this, then it can also result in not being able to walk. You will also not be able to attend grad night even if you have already payed for it.
I asked a couple of the my fellow class mates, what they are doing to prepare for their finals next week. Maddie Gorrie said, "I review all my homework and notes before my test, thats how I study for my finals." Evelyn Herrera also said, "I like studying a week in advance so I walk in confidently to take my test." Brianna Huerta mentioned, "I call my friends a night before so I can revise with them and know I'm studying the correct information." And Francine Castillo, "I only study for my most important classes, the ones I'm struggling the most in." Also a former student at Roosevelt Priscilla Guerrero advices, "students to not mess up their senior year and graduate on time with their class, I didn't get the chance to and now I wish I would've knew how important high school is, especially when trying to get a job."
About the Writer
Gisselle Guerrero, journalist/editor
Hello! I am a ERHS senior and have always had a passion for writing. If I'm not writing on the paper I am sitting at the library reading or rereading a...