ERHS Library Halloween Activities!
How is the ERHS library celebrating Halloween this year?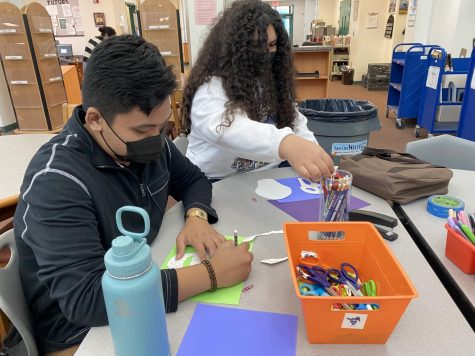 The Eleanor Roosevelt High School's library is creating a fun yet spooky activity for its students! During lunch, students hand made masks of infamous killers from different franchises like "Chucky," "A Nightmare on Elm Street," and "Friday the 13th." You could also decorate skulls for Dia de los Muertos, or Day of the Dead, and Dracula's head!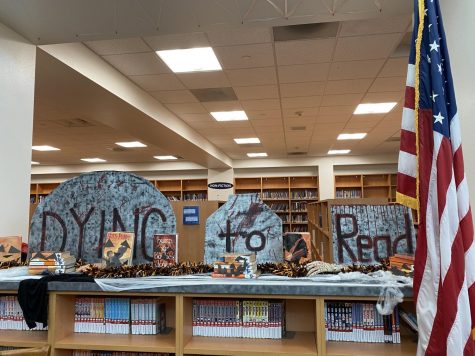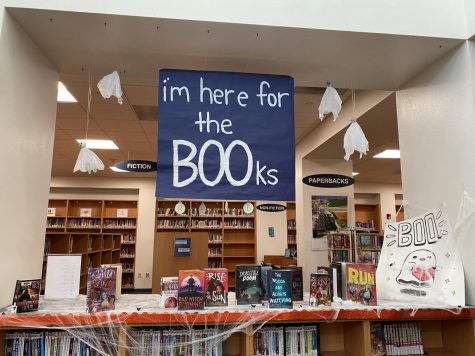 When students first enter the library, they're welcomed with amazing decorations for Halloween. Aides from different class periods even helped Ms. Loza decorate the library with spooky details like fake cobwebs, orange lights, and posters. Third and sixth period also created a book display on the shelves for Halloween!
"I think it's important, especially being in the pandemic, that students have an outlet to create and to take some time out to not be stressed out," Ms. Loza said. "We're living in stressful times so I think it's always nice to have these activities where students could come and hang out and be creative. Studies have shown that having a creative outlet helps relieve stress."
Ms. Loza always goes out of her way to create a safe place for students, even during the pandemic! Before COVID-19, she would always provide fun activities every year like this one for the students of ERHS. This Halloween activity allows them to express their creativity with some friends and to create a comfort zone after being in a pandemic for so long. Roland Ocampo, an ERHS senior, along with other students enjoyed this spooky activity that Ms. Loza provided.
"To be able to participate in these fun activities provided by the library is a breath of fresh air," Roland Ocampo said. "After a tiring and exhausting morning, it is indeed relaxing to join these activities. I was able to clear my mind and relieve my stress, now I'm ready to finish the rest of my day."
Ms. Loza always provides fun activities for students like Ocampo to enjoy for the holidays and as an outlet. It allows them to get into the Halloween spirit while also allowing students to express their creativity.