Celebrating Valentine's Day during the pandemic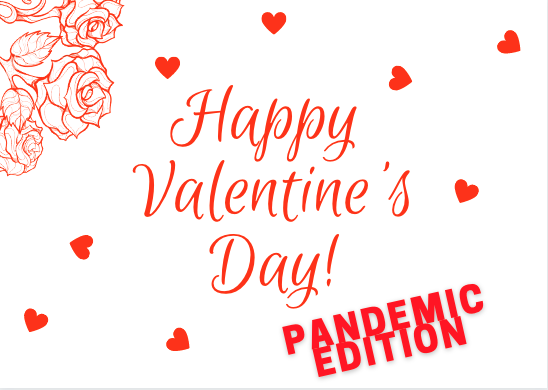 When we hear the words "Valentine's Day," the first thing that comes to our minds is love. This is a popular day for couples to spend time together. It is traditionally associated with hearts, flowers, chocolates, candies, teddy bears, and cards with heartfelt written messages.
Valentine's Day is not only for couples because it's about celebrating love. Love for family and friends is included too if you do not have a special someone.
A typical Valentine's Day activity would be going out on a date, having a fancy dinner, going to the museum, and a lot more. But during the pandemic, we can't do most of it because there are safety protocols that need to be followed.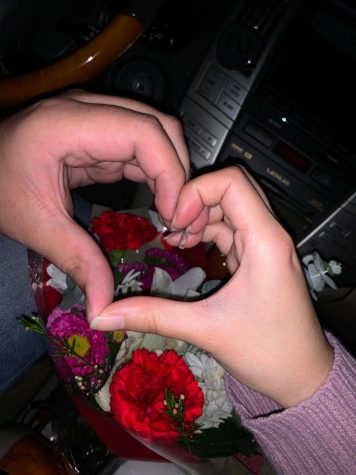 Every couple had their own unique way of celebrating this year's Valentine's Day. It may be difficult, but as long as you're together, it will be fun, even with just a simple date.
My boyfriend and I went for a long drive to Shake Shack in Pasadena because I badly wanted to try their burger and their limited edition strawberry-chocolate flavored shake. We ordered ahead so we didn't have to wait in line with a lot of people. When we got the food, we just sat and enjoyed the meal.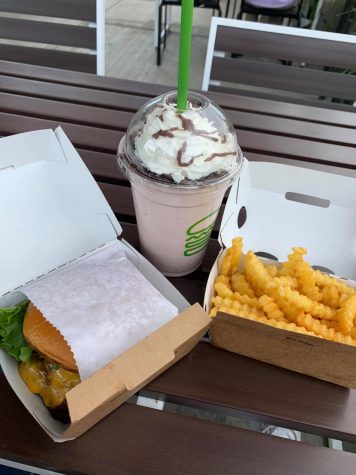 After that, we decided to go on a stroll at Frank G. Bonelli Regional Park in San Dimas because we just wanted to relax. The park didn't have a lot of people but we still wore a mask and socially distanced. The stroll was much needed because the weather was warm and it was peaceful. The view was also breathtaking which was a nice way to start the week.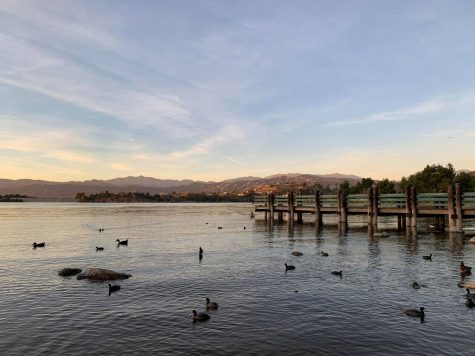 With that said, I asked my friends how their Valentine's Day went.
Raymond Torio said it was "very memorable" for him. He said he celebrated it with his girlfriend. Not only that, she has been his Valentine for three years.
"We didn't go somewhere fancy, just a simple dinner date at the nearest restaurant. During the dinner, we were able to talk to each other and spend some quality time. I treasure those moments deeply in my heart," Torio stated. "I am blessed to be celebrating this year's Valentine's Day with her again. The pandemic did not stop us from celebrating our love for each other."
Beatrice Santos also shared how her Valentine's Day went. "This year's Valentine's Day is indeed one of a kind and special. I spent it with my boyfriend. We celebrated by going to church because it was a Sunday and ended the day with a lovely dinner at my favorite restaurant," she said.
I asked her how she felt about it because we are in a pandemic and we can't make the most out of it and Santos stated, "For me, it doesn't matter how grand the celebration is, what matters is who I spend it with. I hope to celebrate it with him for the rest of my life. He will always be my perfect date."
We didn't get to celebrate Valentine's Day 2021 the way we usually do because of these trying times, but as long as we are with our loved ones, nothing can beat that. Also, let us always make everybody feel the love, not just on Valentine's Day.
Leave a Comment
About the Contributor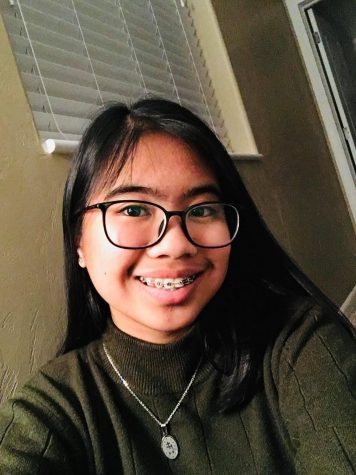 Harlie Anne Valdellon, Journalist
Harlie Anne Valdellon is a senior at Eleanor Roosevelt High School. In her entire life, she never expected that she would be a journalist. Harlie wasn't...