Having Thanksgiving During Quarantine
Many people had family over for Thanksgiving even though Covid-19 had been in a small upswing since Halloween, but the numbers weren't still spiking. Many people thought it was safe for them to gather with friends and family. Many people did not wear masks and gatherings were not outside. This inadvertently caused many people to contract the Coronavirus through their friends and family.
Families that have all been relatively safe had decided to let their guard down for the holidays, leading to another spike in the virus. Some people even spread it to their whole families, although at this time there have not been any casualties and none of them are at risk.
Devon said "My brother and sister both got it and passed it to my dad, now they're quarantining and I have to take care of them. Bad decisions lead to bad outcomes." He felt that the choice that his family had made were not the best and he said that if he could go back and change the situation he would.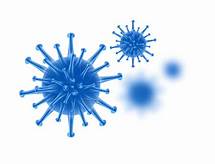 Tylar thinks his family made a bad decision as well, he said "My best friend had Covid and he didn't know because he was asymptomatic, but he passed it to my mom, dad, and me."
Tylar said he doesn't blame him because he didn't have any symptoms, but he still wishes that they had a more intimate gathering instead of inviting a lot of people. Now they have to tell the rest of their family that they might have Covid-19 and that they need to get tested.
Both Tylar and Devon believe that they made poor decisions as a family, but they aren't the only ones. Other poor decisions that were made during the Thanksgiving break would be eating inside instead of outside, not wearing a mask when not eating, inviting many people instead of having and intimate gathering.
When in a pandemic you cannot afford to make choices like this, you are gambling your livelihood and the livelihood of the people around you that you care about. We all need to be safe and sacrifice for each other.