Why The Peanuts Specials Not Being On Cable TV Is A National Disgrace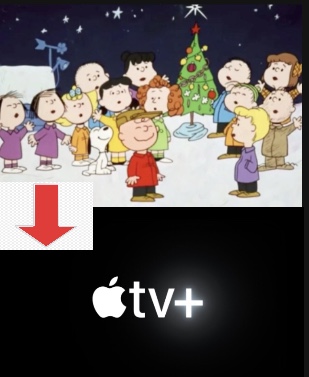 Perhaps when you were younger, you watched one of the three prominent Peanuts specials for Halloween, Thanksgiving, or Christmas, and perhaps you enjoyed them quite a lot. Unfortunately, many other kids this year may not enjoy the same privilege.
"What happened?" you may ask.
This year, it was revealed that all three Peanuts specials would move exclusively to Apple Plus, to which you can subscribe to for $4.99 a month.
The Apple TV+ Press made a press release stating, "Apple TV+ has teamed up with WildBrain, along with Peanuts Worldwide and Lee Mendelson Film Productions, to become the home of all things "Peanuts," bringing together new original series and specials, along with iconic beloved specials to fans all around the world, all in one place." Despite Apple's best efforts to make their hoarding of the Peanuts specials a great idea, it is still terrible for a variety of reasons.
Watching the Charlie Brown specials is an American tradition. Taking that away from many of the American people I think is a horrendous decision.
Is it true that we can still watch these specials? Yes, we can, but it becomes significantly more difficult and some people may not be able to watch it at all. Five bucks isn't all that expensive, but there are indeed a lot of families struggling to get through the pandemic and have to save every dollar they have to provide for their families during this time. Plus, it simply is irritating to have to pay for something that was free for decades, and is such an iconic staple of the holiday season.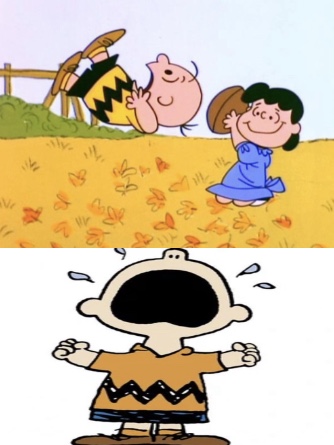 Among those who are outraged includes, Leigh Ann Burk, a longtime watcher of the specials, saying, "I think it is ridiculous. After all these years, a free program will cost money? People of lower income on strict budgets will now not be able to enjoy these programs we have all loved for so many years! When people find out that they are going to have to pay for these specials, many are going to just say, forget it and opt to pass on the tradition."
All of this of course is deeply alarming, because Peanuts is one of the few traditions we have left that are universal and non controversial or disputed. People of all backgrounds tend to enjoy the Peanuts specials, and now that tradition is starting to slip away as well.
When asked if Apple's moves would damper the tradition and if they should have it return to Cable TV, Burk claimed, "It should be overturned and most definitely ruins the tradition. Part of the excitement for me revolving around the Peanuts specials was watching the TV guide as a child, waiting for it to be aired on CBS. Having it at your fingertips to purchase whenever you want takes away the element of that traditional anticipation of anxiously waiting for the holiday specials to be aired."
One of the biggest themes throughout the Charlie Brown Christmas Special is the acknowledgement that the holiday of Christmas is straying from its original meaning and is becoming more and more commercialized as the years go on. It's an undeniable reality, the almighty dollar plays a large role in influencing society, and many companies take advantage of this every year. It's Christmas time, and people are in good spirits, willing to spend plenty of money.
The Peanuts special advocates for pushing back against this paradigm, and that people should instead embrace tradition and celebrate Christmas for its original meaning. The mellow and relaxing music paired with the innocent and traditional Christmas setting are what makes it a simple, yet an incredible special. It is something that only gets better with age, and it really is a special and relatable program that should be watched by everyone around the holiday season. Perhaps that is why what is happening to the Peanuts specials this year is so sad.
The people who made these specials understood the dangers of diluting the legacy and tradition of Christmas. It makes Apple's move to commercialize Peanuts even more disgusting and egregious. To take something that fought so hard against the commodification of Christmas traditions, and then charge money to view the iconic special is just another example of a society that has lost its way in valuing the traditions that unite us all together. It completely dishonors the memory of the late Charles Schultz as well, and if he were alive today, he would hate what is happening to his creation.
The move Apple has made by making these specials exclusive to their streaming service, charging families for money to view something that has been free for decades, and making it more complicated for the people of the world to watch an iconic Christmas special is a terrible decision, and it is one that should be scolded and shamed by everyone.