Free Online Educational College Workshop
Learn how to choose a major, build a college list, and get more grants and scholarships!
Hey fellow Mustang Seniors!
College is just around the corner and applications are overwhelming, I know. With the current situation we are in, it's quite difficult to seek immediate help from teachers or even our counselors because we are not in school. But no need to worry! Above and Beyond Leadership and Education is here to help!
Above and Beyond Leadership and Education is an organization that provides help through their educational and charity projects. They will be organizing this free online educational college workshop on November 11 from 10 am to 11 am.
College planning experts are going to be invited to talk about information to families with high schoolers for college applications and apply for more grants and scholarships.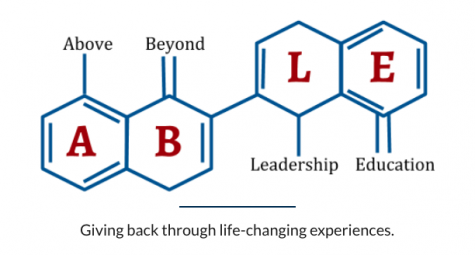 College is expensive, we all know that. Even if you think you are not qualified for financial aid because of your family's high income, in this workshop, you will learn how most students can become eligible for financial aid. It's absolutely important to save money.
Overall, there's a lot of necessary information that will be discussed in this workshop, and that includes what factors to consider when choosing a major and selecting a college, picking the right schools that offer the best financial aid packages, how to get the maximum amount of financial from each school, and more!
I asked Jailyn Jimenez, a senior, about what she thinks on this workshop, "I think it would be a great opportunity to increase students' understanding and knowledge regarding the college world. The good thing about this workshop is that individuals will have a hint of what to expect in college. It's free so it's really helpful."
I asked her if she's going to join and said, "Definitely! As they say, when opportunity knocks, let it in; so I'm going to grab this opportunity. It won't hurt to give it a try."
Another senior, Joyce Tan, also expressed her thoughts, "I honestly think that this is a generous and brilliant idea. Most of the incoming college students are unsure. However, this idea of conducting a workshop can provide them certainty. Also, when the first day of college comes, they will be confident enough to slay their college lives and be inspired to be a responsible student on their campus."
Tan delivers her statement about joining the workshop, "Yes, by all means. This will be very helpful in my incoming college life. I know that I will benefit from this.
If you're currently struggling with college application, I suggest that you join this workshop. It would be a great help! Register here!