John Krasinski's Some Good News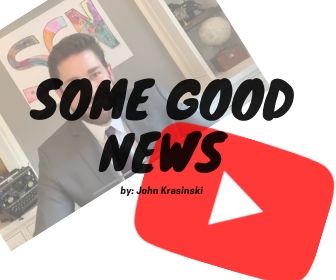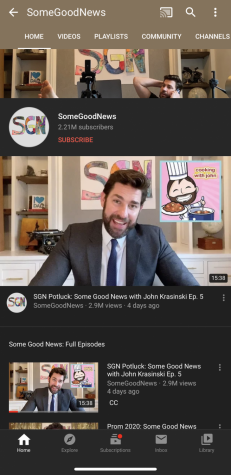 As the world is suffering from a pandemic, an actor formally on The Office, Jack Ryan, John Krasinski has produced a  new newscast called, Some Good News. All over the world people can tune in on Youtube, and watch all the goods news happening on the world rather than watching heartbreaking news about the world. Everything is filmed at Mr. Krasinski's home while he uses the online video communicator called Zoom to interact with fans and other celebrities.
Many of the admirable actions that this show has provided is the Broadway cast of Hamilton, sing to a young girl who could not go to the musical in person due to health reasons, and have a small Prom for the seniors who could not have their last high school prom. Special guests included: small talk with Rainn Wilson, a former actor on The Office, performance from the Jonas Brothers and Billie Eilish. Angie Uribe, a mother in quarantine has also watched SGN and adds her though on the show, "It's important for John K. and more people doing this because we need more good energy in the world."
Rene De La Torre watches SGN and expresses his opinion of the show, "In the time where it seemed like every social media and news platform was informing about how bad things are with the Coronavirus, unemployment, etc… This is a breath fresh of air." Uribe inputs her reaction to the show, "My reaction was not another famous person trying to do something new and what not at all what I expected, very nice to hear stories that haven't been heard."
Since De La Torre is a fan of The Office show, and Steve Carell made an appearance on the show as well, "He is my favorite actor, I love his movies and I'm fascinated with his character Michael Scott…their interview was fantastic and brought back memories of their great chemistry on the show."
Be sure to tune in every Sunday for some good news on Youtube, their official channel: SomeGoodNews
For more information and some good news, Instagram: @somegoodnews, TikTok: @somegoodnewsofficial, Twitter: @somegoodnews
About the Contributor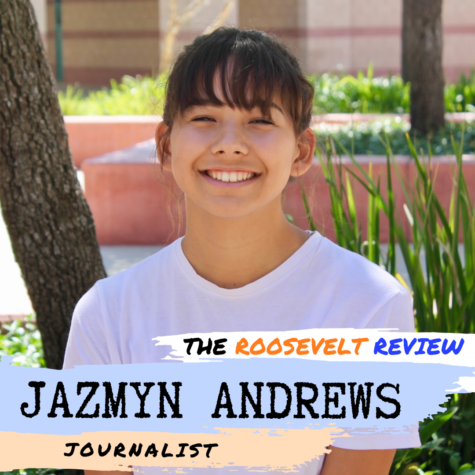 Jazmyn Andrews, Journalist
Jazmyn Andrews is a senior at Eleanor Roosevelt High School. She is  seventeen years old, enjoys reading articles and found interest in writing information...