Oscar Nominations 2020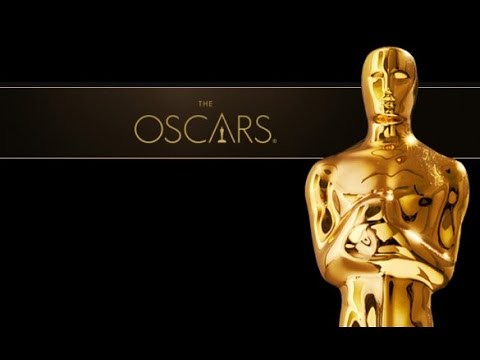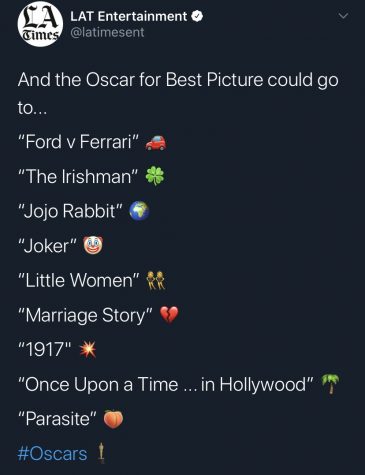 The annual award ceremony of the 92nd Oscars will be taking place in the Dolby Theater in Hollywood, California on February 9th 2020.  Many categories will be presented with outstanding films such as for Best Picture, nominations are: 1917, Ford v Ferrari, Joker, Once Upon a Time in Hollywood, Parasite, The Irishman, Little Women, Jojo Rabbit, and Marriage Story.
The Best Actor nominees are, Jonathan Pryce (The Two Popes), Adam Driver (Marriage Story), Antonio Banderas (Pain and Glory), Joaquin Phoenix (Joker), and Leonardo DiCaprio (Once Upon a Time in Hollywood). Dylan Crow, a sixteen year old fanatic of the Oscars adds his belief who should win best actor,"I really hope that Adam Driver wins an Oscar for his role in the Marriage Story…his performance was impeccable."
Including many other nominees for these awards such as: Best Supporting Actor, Best Actress, Best Supporting Actress, Best Director, Best Original Music Score, Best Animated Film, and so many more! Many factors contribute to having a great theatrical performance, an actor, a theatrical teacher, Robert Curtis Shields, explains the importance and importance to himself personally, a,"Production value and design aesthetic, performance, story, among others. Each one can be vital to a performance's success. Personally a great theatre performances forces me to contemplate my humanity by observing another's journey, by shortening the distance between two ideas through metaphor, and/or by demonstrating revolutionary design concepts."
Unfortunately this year the Oscars will not have a host again, and many people such as Katie Millspaugh states her perspective, "I think they'll manage without a host as they have and it gives opportunities for people to step in a "host" briefly." Crow also presents his favorite part of the Oscars,"probably the opening monologue they are usually good."
On January 26th 2020, the world was struck by the horrible incident of NBA's most famous player Kobe Bryant since the Oscars are approaching, we may be in store for a remembrance of everyone's beloved basketball player. Millspaugh implies,"I am looking forward to seeing if rumors about honoring Kobe are going to be true."
Be sure to tune into the Oscars on Sunday, February 9th 2020 5pm PST!
About the Contributor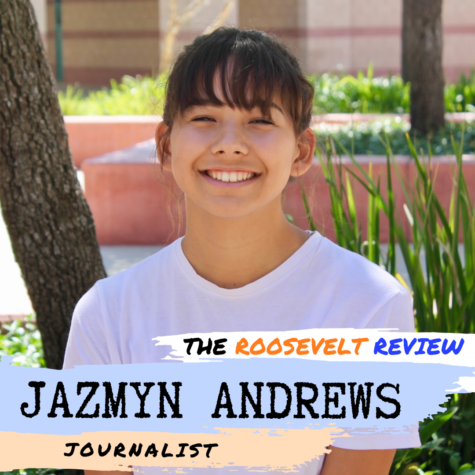 Jazmyn Andrews, Journalist
Jazmyn Andrews is a senior at Eleanor Roosevelt High School. She is  seventeen years old, enjoys reading articles and found interest in writing information...