Link Crew Lip Sync Auditions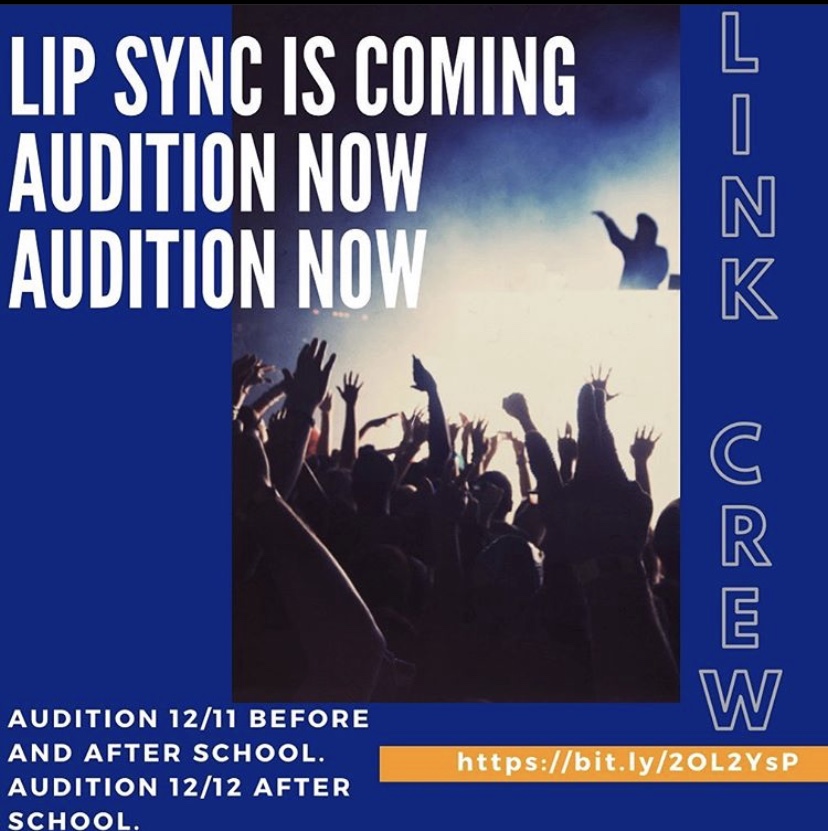 Every year ERHS Link Crew, hosts a show called Lip Sync, where students dance and lip sync to their favorite artists or songs. Earlier this week, on December 11 and 12, Link Crew held auditions to be in the show in January. The auditions were incredible, many groups tried out to be included in Lip Sync like Phoebe Wang a senior who auditioned with her group saying, "I always wanted to do lip sync but always been too shy in my previous years, this year I wanted to make the most of my senior year o I decided to do it." Wang was nervous about auditioning and said she was, "Still unsure of our performance," but Link Crew is so proud of everyone who made an appearance the auditions and were determined to participate. Link Crew has an Instagram account @erhslinkcrew19, where many flyers promotions, and updated information on Lip Sync auditions. First, a Google Form was for teams to sign up. On Link Crew's Instagram account members have been eager to post Tik Tok videos everyday on their Instagram account, go like, and support our ERHS Link Crew. If you could not make the audition days, simply send in a minute long video of your group to their Google form before January 15, 2020, this is the last day!
Giselle Zaragoza a senior and a member of Link Crew her goals for Lip Sync, "A way for students to come together and forget about being cool and except their inner persona." Zaragoza's passion is so heart-felt, and she also enjoys how people from many different clubs and included in different aspects in school take part in Link Crew's activity. Zaragoza also mentions her love for this club she is apart in, "We [Link Crew] are geared toward freshman but we do not want to make anyone feel alienated but include events for freshman but other classes too."
In January, all the competitors will be able to perform and vote who is the best Lip Sync group on our campus, the winner will perform in front of the whole school during our pep rally. I believe everyone on campus hope for the best with the auditions but also good luck to the performers.
About the Contributor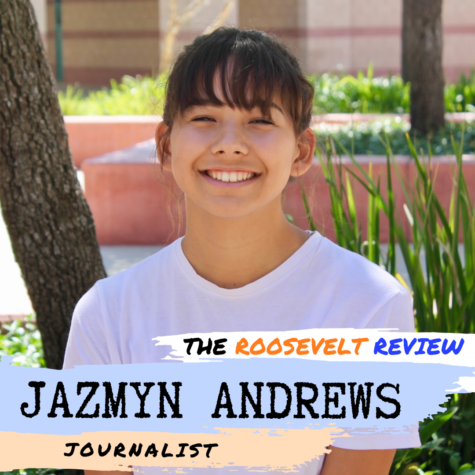 Jazmyn Andrews, Journalist
Jazmyn Andrews is a senior at Eleanor Roosevelt High School. She is  seventeen years old, enjoys reading articles and found interest in writing information...