Has Poly Changed Their Practice?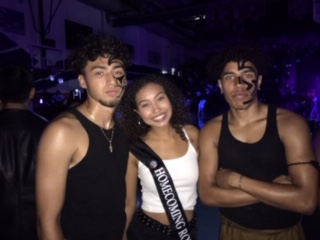 Poly club is one of the most popular clubs here on our campus. In the past, I wrote an article about my opinion on the poly club because I am Polynesian. There are some things I disagree with and I was able to voice those opinions. This time I wanted to get feedback from the leadership of the poly club and see how they felt about my article and other points about the club. I had the chance to talk to Raquel. I asked her what first got her interested in poly and she said "my sister joined poly when she was in her sophomore year and I was in 8th grade so after I got out of school and the days she would have practice , I would join their practices because I had nothing else to do and I enjoy dancing." The Polynesian culture is very inviting and fun so I love to see how other people can jump in and enjoy it just as much as us. I then asked her what her viewpoint on the cultural appropriation of the poly culture was. She responded with "my viewpoint is that it is very inappropriate whether it be to the Polynesian culture, African American culture, or Hispanic culture. When it comes to our school my only biggest concern is how our students view and see our dancers. This club isn't about shaking our butts." I totally agree with her that you can't control how other students view the members of the club while they dance. I finally asked her how she felt about my last article and her response caught me off guard because she completely misunderstood my article. She said "at first I was very shocked someone had so much malicious intent of posting something so demeaning about a school club but at this point it doesn't make me feel anytime type of way." The whole purpose of my last article was to make everyone aware of how true polys perceive the poly clubs. I have witnessed members say they are joining to shake their butts and for me it was very hurtful that my culture was being disrespected by people who were in the club. I wanted to help the leaders implement more information about our culture so the members could understand that our culture isn't suppose to be used to flaunt yourself in front of others. The poly culture is beautiful and graceful and has meaning with every movement. I had no malicious intent behind my article. The same reaction would be given from anybody who feels that their culture is being disrespected.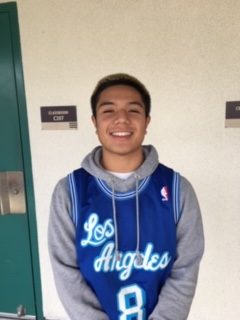 I also talked Erick Benas, also a leader in poly. He said "I enjoy the vibe of the club and everyone who participates, I just wish we would implement more culture into the club like many people are suggesting." I completely agree with Benas. Implementing more information would help the members understand the meaning behind the dances and just learning about food and traditions would be interesting within itself. I also asked his opinion on my previous article and he said "I feel like your last article was very aggressive but it spoke the truth." To be truthful, I was very upset at the time that I wrote the article and I have been since I saw poly perform, heard some of the members talk about why they joined, and the lack of information the leaders knew about the actual poly culture. To be clear I believe the only issue is truly the name of the club. I don't believe it should be called poly club because no one is teaching the culture or really knows anything about it. I love that people want to be apart of the poly culture and I'm in no way against that. But when my culture or any culture is getting disrespected in anyway, I feel I have the right to be upset about it and be able to voice my feelings on it. The poly culture is all about love and family. We take care of every and anybody. The club has that for sure and I appreciate that. I understand the leaders have no control on how others perceive the club or how some members speak about the reasons they are there, but they have control of the knowledge you are giving to the members and what they are teaching. They shouldn't use the Polynesian name and know nothing about it, and I hope everyone understands that I would gladly help implement more culture into the club and help everyone understand that the poly culture is a beautiful thing and should be treated as such.
About the Contributor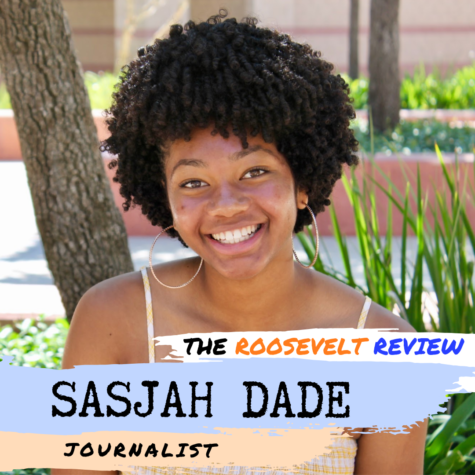 Sasjah Dade, Journalist
Sasjah Dade is a student at Eleanor Roosevelt High School. She is a senior who has been attending Roosevelt all four years. She has been drawn to journalism...