Sports Review: Marching Band and Color Guard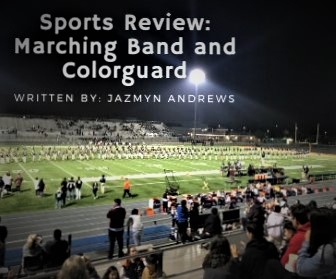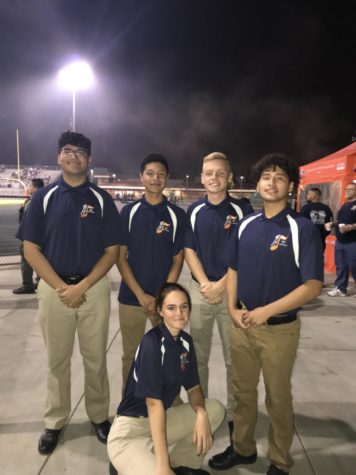 This year Marching band and Color guard have been working extremely hard to complete their season to be successful. Recently, band and color guard have had competitions for the past few weekends. Their first competition was in Norwalk with many other schools, where the Varsity team got first place. Other competitions include in Anaheim, hosted by Loara High School, Chino hosted by Chino High School, Riverside hosted by Martin Luther King Jr High School, and Arcadia hosted by Arcadia High School. On Saturday, November 23, is their final competition in Arcadia, which is their championships. The Eleanor Roosevelt Junior Varsity will be competing against 9 other schools, while Varsity will also be competing against 9 schools.
CJ Andrade, the Varsity Drum Major, leads the whole Varsity Marching Band during Parade competition and is extremely proud of his team's effort and dedication. Andrade explains the band's expectation for this next competition, "Our expectations for this year is to solidify our position within the top division, alongside the best bands in Southern California by working meticulously multiple times a week for the whole semester." Band and color guard have put in so much effort it does not go unnoticed, Andrade is proud and mentions," The band has been working so hard toward consistency as we begin to make a name for ourselves amongst the best bands in the state." Christian Schellhase, one of the Field Show Drum Majors, adds more information on parade performances, "We pretty much rehearse the same three minute routine until it's perfect as possible, getting everyone's marching and playing to a really high level, and working on consistency giving our best performance."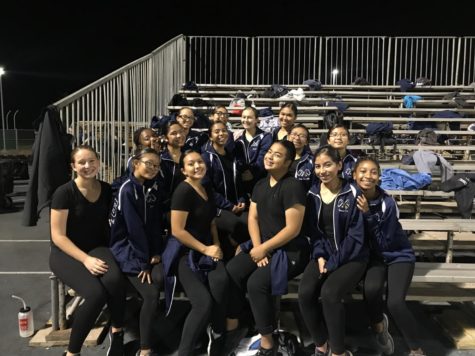 Marching band and color guard also perform during halftime at our Football Varsity home games. The performance is referenced to Field Show, and band and color guard have different drum majors to coordinate while performing. A Field Show Drum Major, Christian Schellhase describes being a drum major," Getting to lead the band during football games is probably my favorite."
Color Guard has had a phenomenal season as well, Marie Tagolimot, the color guard captain is passionate about this season, and shares the obstacles the team has to face," Especially with the loss and growth of color guard. The guard is in stage of rebuilding and growth." All 15 members have worked so hard and their captain couldn't be more proud, Tagolimot states," They have demonstrated their determination and skill throughout the year and my expectations couldn't be more filled by this team."
Everyone at Eleanor Roosevelt High School is honored to have such an amazing band and color guard that they can represent, and support.
About the Contributor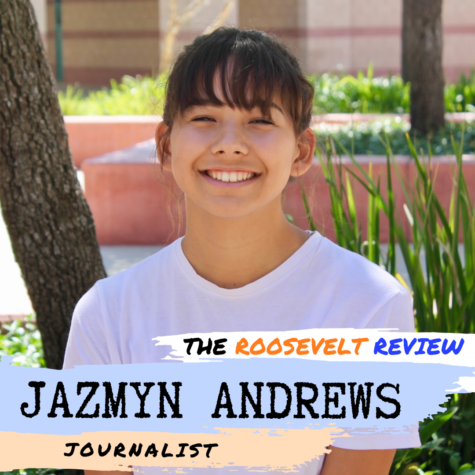 Jazmyn Andrews, Journalist
Jazmyn Andrews is a senior at Eleanor Roosevelt High School. She is  seventeen years old, enjoys reading articles and found interest in writing information...