ERHS Sports Review 10/18-10/25/19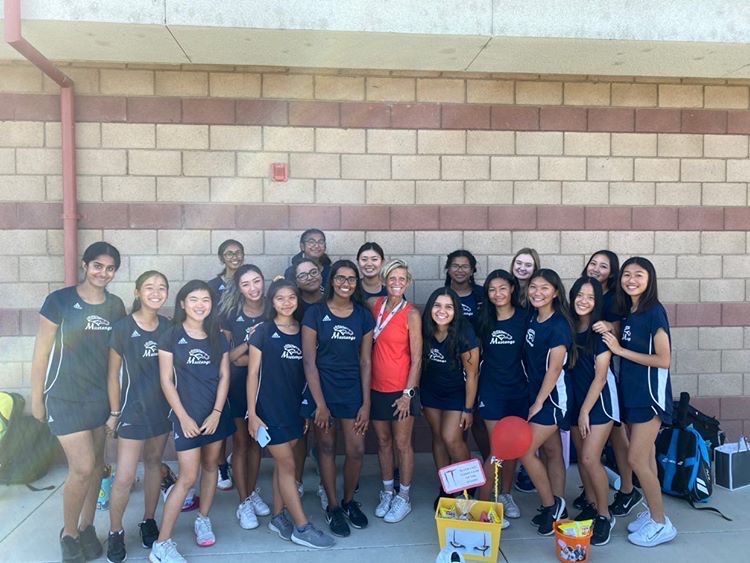 Welcome back Mustangs to another week in sports here at Roosevelt. Fall sports are slowly coming to an end. Last week, girls volleyball had their last league game and boys water polo had their senior night. On October 18, our football team defeated the Santiago Sharks in a 6-0 victory that will send them to playoffs. Visit our other journalist Yesenia Collado's Water Polo Senior Night recap to get read about last weeks event.
To start this week's recap in sports, we have cross country. Our cross country team they have not have another race since their Big VII Cluster on October 16, but their next race will be on October 26 for the Riverside Invitational. Stay tuned to see how our Mustangs compete.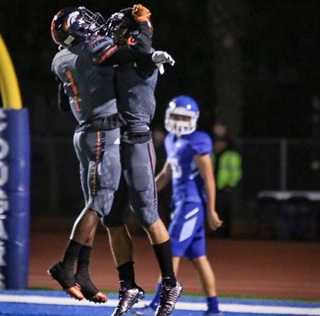 After boys football defeated The Santiago Sharks 6-0 on October 18, they had a short week in order to prepare for the big rivalry game against The Norco Cougars. This game is highly anticipated by not only the players but also our students here on campus. The final score was 56-7 Norco sadly, but the support that was shown from our ERHS students was unmatched.  Jonnie Sanchez a senior here on campus, and a strong supporter of football attended the game on Thursday October 24, and said "It sucks that we lost to Norco, and I feel really sad that football season is almost over."  There is one more league game before playoffs at home, next Friday November 1. It is also senior night for the team so Mustangs continue to show your support because it could possibly be the last home game this year.
The next fall sport that is also coming to a close is Girls Golf. This season our Girl's Golf team has been doing amazing. On Wednesday October 23, the team finished the Big VII league tournament in which they claimed four out of five CIF spots as well as five golfers earned All-league honors. Karen Kim from the team became champion of the Big VII league as well.
Girls Tennis also completed their season this past week on Wednesday October 23. I had the chance to talk to senior Daniella Chacon about the last game and how she feels about the season and here is what she said," This season was by far my favorite one. I was able to help, encourage and motivate so many girls. I'm so glad I was able to teach the lower class men some skills and prepare them for the next season while at the same time making memorable memories for my last tennis season. My last game was very sentimental, I played tennis all four years of high school so it was hard to say goodbye to all of my teammates. My teammates surprised Amie and I with posters, baskets and a speech. Their speech encouraged me and motivated me during my last game, and Amie and I were able to win all our matches. Some challenges I faced during this year would have to be being tough on everyone. As team captain I was expected to lead and help the team, sometimes it was hard to be strict with my teammates but I was able to do it in a friendly and funny way, each girl trusted me so that made it a bit easier. "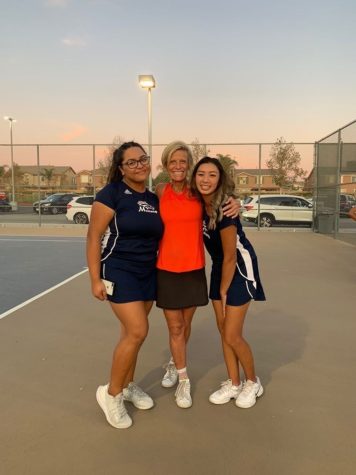 That concludes another week in sports Mustangs, congrats to many of the fall sports for completing their seasons. In our sports section here at The Roosevelt Review you can catch up on sports such as Girls Volleyball and Boys Water Polo that completed their last games in the previous weeks. This upcoming week go support Cross Country and Football as they complete their seasons!
About the Writer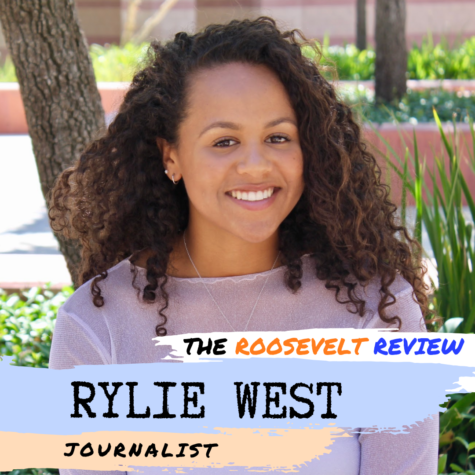 Rylie West, Journalist
Welcome back Rylie West to the Roosevelt Review. Rylie is a senior here at ERHS and enjoys writing and learning about the journalism field. Last year,...