The Crisis of Our Environment
The environment is crucial for us as humans. For many years people have used and exploited the world's natural resources. The issues of plastic in our oceans, the ice glaciers disappearing, the constant fight for fresh clean water, and the increasing bad air quality are challenges we will all have to face sooner than later.
Addressing types of pollution is important and should be our number one priority to preserve and protect our world. There are many professions that work on protecting the environment. Robert Shields, who is an Air Pollution Specialist at the California Air Resources Board (CARB), is one example. Through his work with CARB, which is part of the California Environmental Protection Agency, Shields reviews and approves automotive manufacturers gasoline and diesel emission control systems to ensure they meet the requirements of California's air quality regulations.
Shields' occupation is primarily to keep our air clean, and suggests,"We need to encourage and support technological innovation that helps alleviate and mitigate our pollution." Shields also expresses his opinion on what we should focus on,"[We] should continue to work with the automotive industry to put meaningful regulations in place to ensure we have a healthy environment."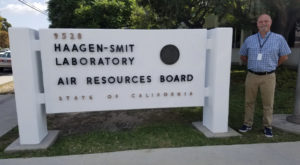 John Ellis, manager of the Gasoline On-Board Diagnostics Section at CARB, leads a team that is responsible for working with automobile manufactures to verify the on-board diagnostics will notify an owner when there is an emissions problem with their vehicle by illuminating the check engine light.
Ellis' states," we face many challenges, many people have worked hard to improve our environment, and the improvement of air quality in Southern California over my lifetime is remarkable." Due to CARB, less pollution enters our air, which is the main reason the agency was created. Ellis has also contributed in trying to limit his ecological footprint,"I have worked for almost 15 years at CARB to try to reduce pollution from automobiles, and I also have a car that runs on electricity."
Some may disagree with my personal views on protecting our environment. Counter arguments may include funding used to protect the environment should be spent in another areas and that the cost to the average person is too great. Which is a valid point, but they have to look at how much progress we have made. As Shields experienced,"in the Chino Valley there were many days where we could not see the same mountains ERHS students can see from our campus, there was a thick,brown haze." Nowadays, there is less unhealthy smog over California from all the pollutants, which is why we should continue to strive towards keeping our beautiful world protected.
About the Contributor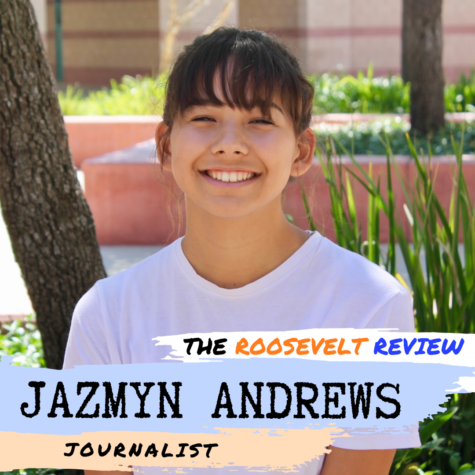 Jazmyn Andrews, Journalist
Jazmyn Andrews is a senior at Eleanor Roosevelt High School. She is  seventeen years old, enjoys reading articles and found interest in writing information...