Hurricane Dorian Ravages the East Coast
A hurricane has arisen in the Bahamas and was categorized as a level one hurricane, which is minor, but quickly became the most dangerous hurricane on the Saffir-Simpson scale, being a category 5, and causing many to worry. According to the National Hurricane Center and Central Pacific Hurricane Center, a category one hurricane is described as 75 to 95 miles per hour wind, and causes some damage, meanwhile a category 5 has the conditions of over 157 miles per hour winds, and considered a major hurricane, which causes catastrophic damage.
As of this moment about 30 people have died in the Bahamas, and one person in North Carolina, but the U.S. Coast Guard have saved about 61 people, but many are still missing.
As of right now in North Carolina, Hurricane Dorian has risen to a strong category three in the United States, and many have started to collect supplies and loose power due to the hurricane. Many social media posts over the past week  have been spiraling about very long lines in Florida trying to gather supplies for the storm. However, many other states are in danger such as Georgia, South Carolina, North Carolina, and Virginia.
On our Eleanor Roosevelt campus, many have heard of these tragic happenings, such as Ryan Sanchez, School Counselor. He has shared some of information that he knows of," The Hurricane has hit the Bahamas and the East Coast and people have died which I know is very difficult right now." Sanchez also shares his grief about the many people dying and states, "Rebuilding, cleaning up, and relocation of people must be a tough challenge to go through this, and my heart goes out to all that are effected." Not only is Sanchez grieving, but many people in our community are sympathizing with everyone who falls victim to these conditions.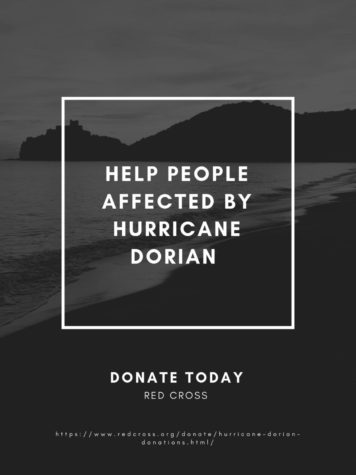 Not only has it affected the East Coast states and the Bahamas, but our local community as well. Senior Sunrise was on Thursday, September 5th, and many flyers around the campus of Eleanor Roosevelt High School talked about the scheduled releasing of butterflies at Senior Sunrise. 
Due to Hurricane Dorian, the butterflies could not be delivered to Senior Class Council, the club organizing the event of Senior Sunrise. The President of Class Council, ERHS 12th grade student, Claire Oh, responded to the inconvenience, "It's a bummer that the seniors didn't get the butterfly release we were all looking forward to, but it's definitely more important to be sympathetic for everyone living in Florida who is affected by the hurricane."
Oh's interpretation on the situation was that many of seniors understood the inconvenience but some were upset, since the only senior sunrise event had a slight problem. Oh also stated, "I am concerned for the small businesses and homes that may be flooded from heavy rains; I am sure it will be difficult for them to recover financially. I am disappointed that we couldn't have butterflies for THIS event, but Senior Class Council will be thinking about trying it again in the future!" 
Our hope for the future is that many people get help and survive through these tough times. To help these families in need, you can donate to: https://www.redcross.org/donate/hurricane-dorian-donations.html/
About the Writer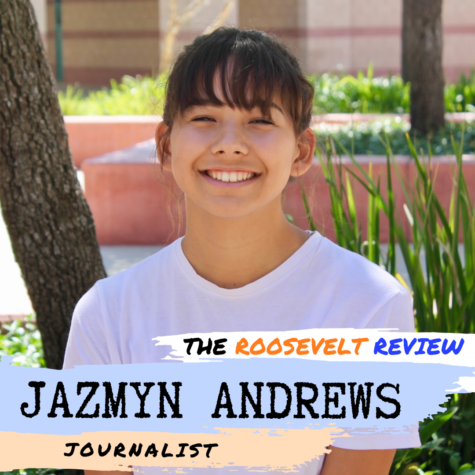 Jazmyn Andrews, Journalist
Jazmyn Andrews is a senior at Eleanor Roosevelt High School. She is  seventeen years old, enjoys reading articles and found interest in writing information...