As the Sun Rises: ERHS Senior Sunrise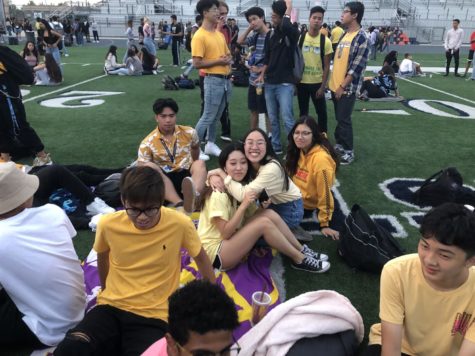 On September 5th, 2019, senior class council kicked off the 2019-2020 school year by hosting its annual Senior Sunrise. Class council had faced many trials and tribulations whilst trying creating the best senior sunrise possible for the class of 2020. Through the issues of establishing the venue, having the funds to pay for food, and the shipment of butterflies, senior class council managed to start off the year with a bang.
Senior sunrise began at 5:30 am on the mustang football stadium. At the event, senior class council provided breakfast such as muffins, fruits, juices, etc. There was also different event stations such as giant bubbles, letter writing, and a Bikini Bottom themed photo background and photo booth. However, many seniors were disappointed to see that there would not be a butterfly release. According to Jason Isaac, senior class council historian, he states, " We were unable to get butterflies shipped on time for senior sunrise because the butterflies came from a place in Florida and there is currently a storm there." There was other complications with the event such as getting a food vendor or purchasing food by itself, as well as determining the day seeing as the football stadium was the venue. Although senior class council could not get the butterflies shipped on time, many people still enjoyed the event.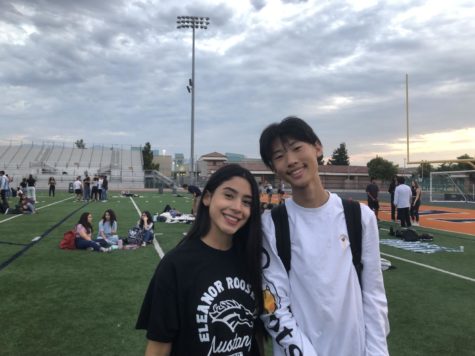 Through the complications, senior class council was able to set off the event. According to Jessica Pham, senior, she states, " I was quite disappointed to see that there was no butterfly release, however; I had a lot of fun with my friends and just enjoying a morning with them." Many seniors enjoyed taking pictures and utilizing not only the self-painted background but as well as the natural sky. The sky was cloudy, however as the sun arose it ended up revealing a gleaming orange, pink, and yellow colors. Therefore revealing a natural background. Overall, many seniors had fun with their friends, kicking off senior year.