Roosey Report: Week 5/28-6/3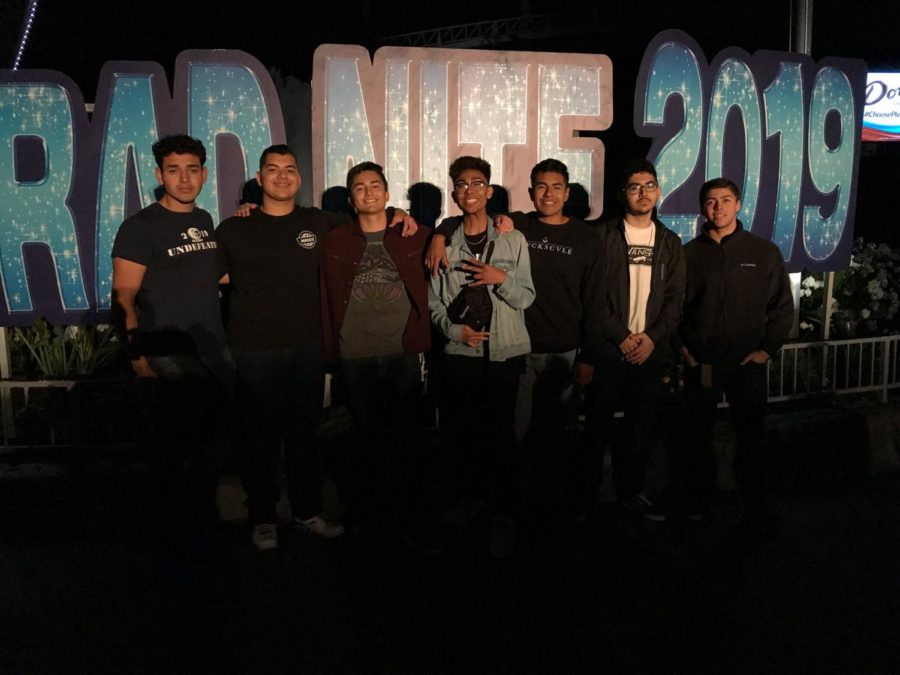 Hello Mustangs!
As we approach the end of the year and all the end of the year activities and festivities we tend to wonder what the class of 2019 is up to considering their last day of school was last Friday, May 24. Last Friday the seniors went to Six Flags, Magic Mountain for their Grad Night. The seniors left our campus at around 5:30pm en-route to Six Flags, and they didn't make it back to campus until 7am the next morning. We asked Senior William Centeno how his Grad Night experience was and what he will miss most about high school. Centeno responded," Grad nite was great. I love the DJ they had there. Everyone was having fun and dancing, especially since there were different schools there. However the drawback to that was that the lines got pretty long. The thing I'm gonna miss most about high school is friends. Going to school gave everyone the same fixed schedule that allowed them to see their friends. Now that high school is over, friends won't be able to see each other as often anymore."
The following Monday, May 27th the entire school was off to honor our veterans for Memorial Day. On Tuesday, the seniors did not have to attend school but those who had obligations did have to come to school to pay them off.  On Wednesday the 29th, was the issue of the cap and gowns. Thursday the seniors attended their elementary schools to participate in a "Senior Walk" around their old campus.
Aside from the seniors, for every other class here on campus, it was the last regular week of school. Next week there is only three days of finals. Here is the schedule: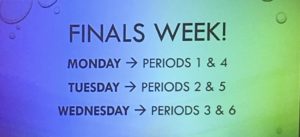 Finish out strong this year Mustangs and don't forget to show up Monday-Wednesday for finals! Congratulations to the Class of 2019 and good luck on Wednesday, June 4 at graduation.
About the Writers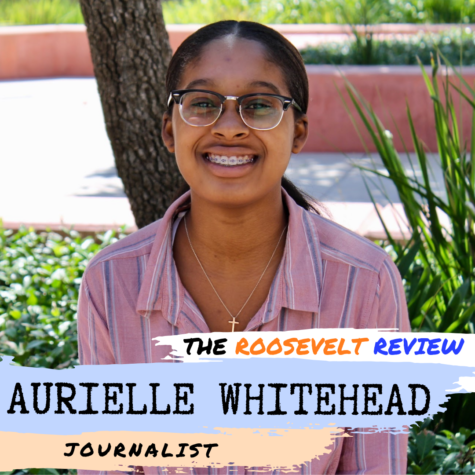 Aurielle Whitehead, Journalist
Aurielle Whitehead is back for her second year in journalism and is now a senior at Eleanor Roosevelt High School.  Aurielle came back to journalism because...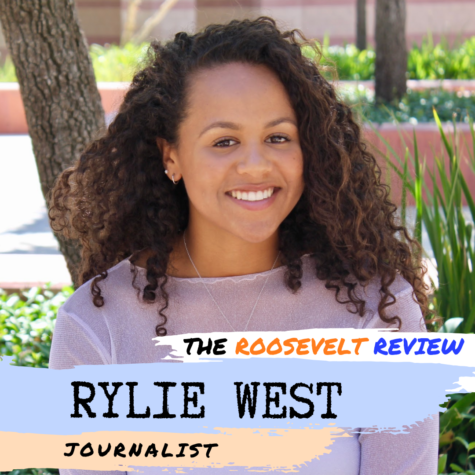 Rylie West, Journalist
Welcome back Rylie West to the Roosevelt Review. Rylie is a senior here at ERHS and enjoys writing and learning about the journalism field. Last year,...