ERHS Students Win at 2018 CAAP Stand & Deliver Showcase
Hang on for a minute...we're trying to find some more stories you might like.
On Sunday, December 9, the Council of African American Parents (CAAP) hosted their annual Stand & Deliver Showcase letting "The Scholars Speak". In the class of 2019 category, four out of fifteen presentations won, with three of them from ERHS. In first place, Braelyn Baker, second place, Kortni Washington, and third place Marlize Duncan.
The Program.
According to CAAP, the stand and deliver showcase is, "[A] dynamic culminating exercise for CAAP Scholars who participated in the organization's 16-week Junior/Senior Workshop…[where] scholars learn the value of group collaboration, conduct critical research, address audiences through public speaking, learning strategic planning and learn to navigate the multifaceted college application."
The CAAP program, according to Braelyn Baker who has compete in the Stand & Deliver competition for two years, making it her personal goal to win first place is that CAAP is, "A college preparatory program for underrepresented students focused on academics, public speaking, test prep, strategic planning for college, cultural & self-awareness, confidence building from 6th-12th grade.  I'm the current CAAP Student President."
The Presentations.
Each of the students prepared their individual presentations, Baker did her topic on, "Why is Tenacity important in our world?"
Washington, the second place winner of the competition, completed her presentation on, "How can we unite as one soulful nation? I believe that my delivery and my focus on a three step plan to unification is what made me stand out."
Marlize Duncan, the third place winner also did her presentation on, "'How can we unite as one soulful nation' and I spoke about how the lack community unites with common interests and familial bonding, but more can be done like giving back to the black community once one reaches success."
Final Thoughts.
Duncan also adds that, "The event and organization are amazing opportunities to prepare yourself for the college application process and experience. The program has given me many amazing opportunities and can do the same for many other black scholars."
Washington concludes with, "My fellow Mustangs should continue to step outside their comfort zone even if they feel like there will be no positive outcome in doing so."
The differing programs offered through CAAP to African American students are, according to Baker are the, "Junior/Senior Workshop – (16-wk intense program):  11th and 12th grades. PALS – Peer Academic Learning Systems: 4th-10th grades. Learning Circle – Kinder – 3rd grades. Legacy Math Program – 7th-12th grades for underrepresented males only."
Congratulations to all of these young African American student scholars, and a special congratulations to our three winners from ERHS.
About the Contributor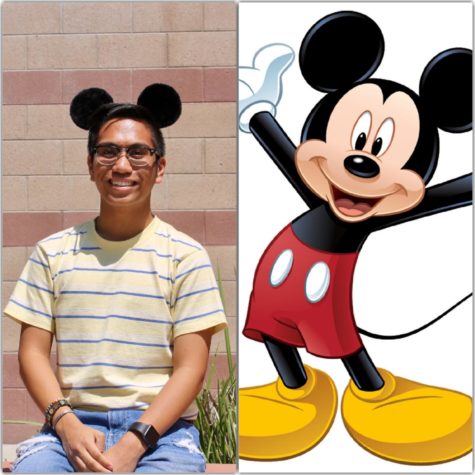 Joshua Dineros, Public Relations Manager
Joshua Dineros is currently a junior at Eleanor Roosevelt High School and writes for the student newspaper The Roosevelt Review. He is a staff writer...